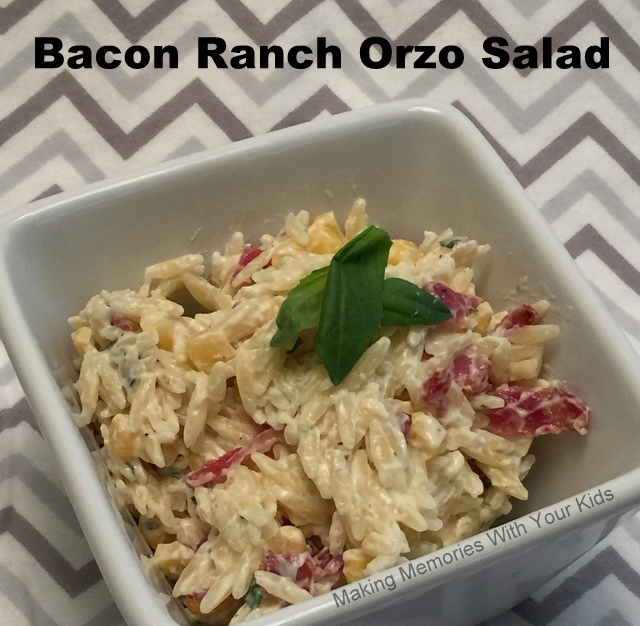 Happy Fourth of July! 
I'm not going to bore you all with the "what the heck?  It's July already?!?! thing"  I'm so excited that it's summer vacation I can hardly stand it.  We have a summer filled with camping trips and the Oregon Coast and peace and quiet and family time.  Yeah!
The first Monday of the month means it's not only July 4th, but it's also our Secret Recipe Club reveal day. 
My assigned blog this month was Lori's Culinary Creations.   Lori began her blog after a couple of trips to Europe where she experienced new foods, new flavors and a whole lot of inspiration.  Her blog is filled with recipes for everyone.  Some are easy, some are rather complicated, and some have crazy ingredients.  It was so much fun browsing her blog and looking at all the recipes.
Lori's recipe index page is wonderful!  I love where recipes are categorized with pictures.  I wasn't even sure where to start.  Everything looked wonderful!  From her Crab Won Tons or Zesty Parmesan Fried Zucchini to the Peach Blueberry Hand Pies and Chocolate Covered Peppermint Rice Krispy Treats.
The Bacon Ranch Orzo Salad won out and man, oh, man am I glad I made it.  It is delicious!  And I will definitely be making this recipe again and again.
You can add more or less of anything you want.  Next time I'll add more sweet corn because I loved the crunch and taste of the corn.  Maybe some tomatoes too.  That would be delicious. 
My advice?  Make it!  Make it and invite friends over or else I can guarantee you, you'll eat the entire bowl.  It's that good.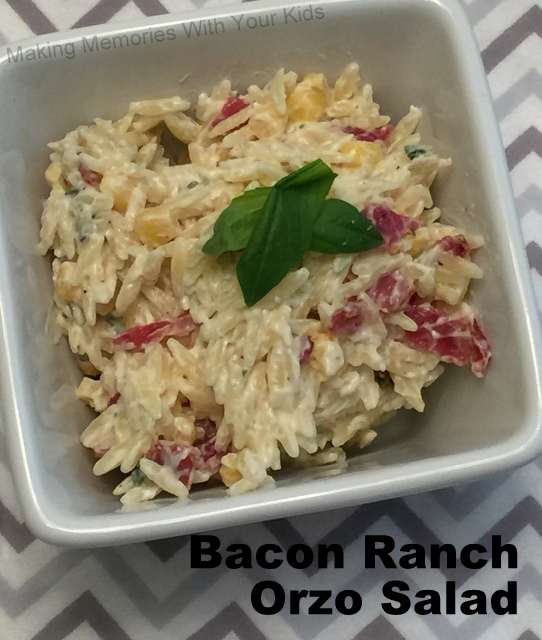 Ingredients
8 - 10oz orzo (cooked to package directions)
1 packet Hidden Valley Ranch Dressing
1 cup mayonnaise
5 Slices bacon (cooked, crispy and crumbled)
1 cup canned yellow corn (drained and rinsed)
5 fresh basil leaves (sliced)
salt & pepper to taste
Instructions
Cook the orzo according to the package directions. Rinse with cold water and drain.
Mix the remaining ingredients in a large bowl. Add the orzo and mix well.
Refrigerate for about 2 hours before serving.
http://makingmemorieswithyourkids.com/2016/07/bacon-ranch-orzo-salad-secret-recipe-club/