It's been quite awhile since I've woken up in the morning and thought "what can I make for breakfast?"  It was a tough end of the school year for me.  The end of the school year is always my busiest time.  (Well, that and the beginning of the year.  And Christmas time.  And Spring break.)  But this was definitely a different kind of difficult.  I was exhausted and worn out.  Like, I want to quit my job and open up a bakery in some small mid-west town, kind of difficult.  But… we're a few weeks into summer vacation and my kids and I have been camping twice.  My energy and spirit are back and I'm ready to cook and bake again.
Of course I had to start with these bad boys.  I mean, look at them.  YUM!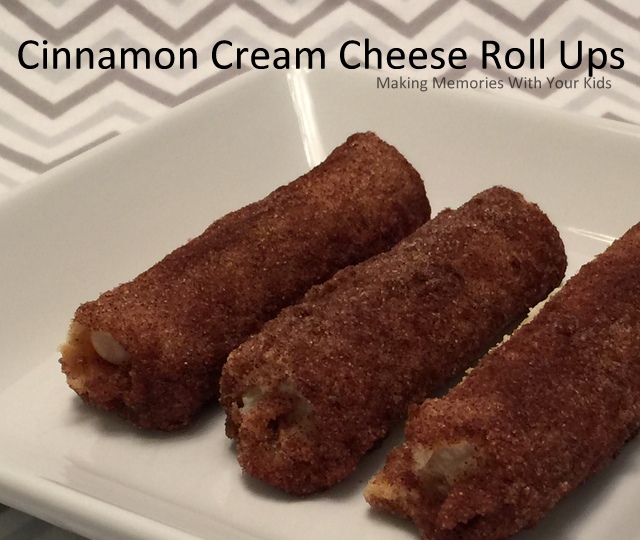 I saw these on Lil' Luna (a blog that I love) and pinned them immediately.
You seriously need to make these.  You will be so glad you did and your family will thank you.
The recipe calls for white bread.  I had wheat bread so I used that.  No biggie, right?  Cut the crusts off.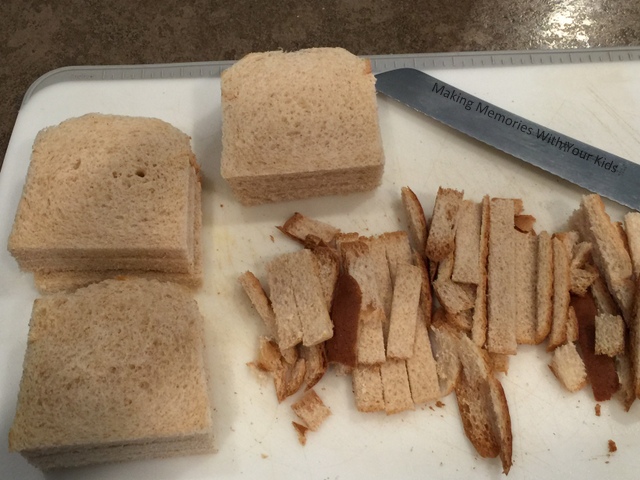 Roll the bread out as flat as you can with a rolling pin and spread the cream cheese mixture over the bread, then roll them up.
Dip them in the butter and then the cinnamon and sugar mixture.  Bake and voila!  Deliciousness!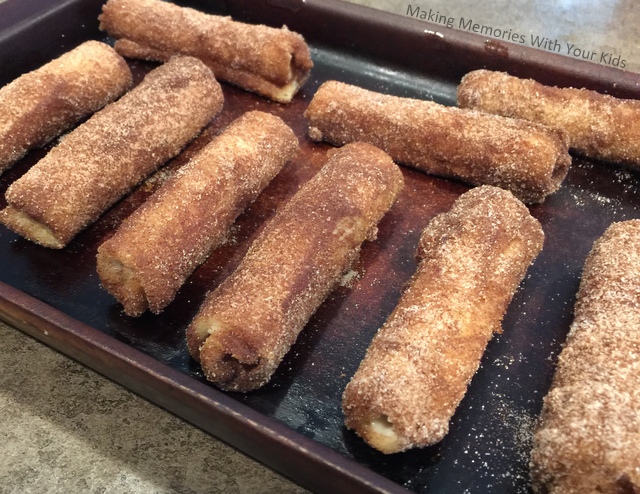 Cinnamon Cream Cheese Roll Ups
Ingredients
1 loaf of thin, white bread (I used wheat)
? bar of cream cheese (8 oz. bar), softened
½ cup powdered sugar
¾ cups sugar
1 Tbsp. cinnamon
½ cup butter, melted
Instructions
Cut off the crust of the bread.
With a rolling pin, flatten bread.
In a small bowl combine cream cheese and powdered sugar until well blended.
In a separate bowl combine sugar and cinnamon - set aside.
Spread 1 - 1½ tablespoons of cream cheese mixture onto each flattened bread piece and roll up.
Dip each rolled bread into melted butter and then into the cinnamon and sugar mix.
Place on an ungreased cookie sheet.
Repeat for remaining pieces of bread.
Bake at 350 for 16-20 minutes until golden brown.
Serve warm.
http://makingmemorieswithyourkids.com/2016/07/cinnamon-cream-cheese-roll-ups/
Don't they look amazing?  They tasted even better!