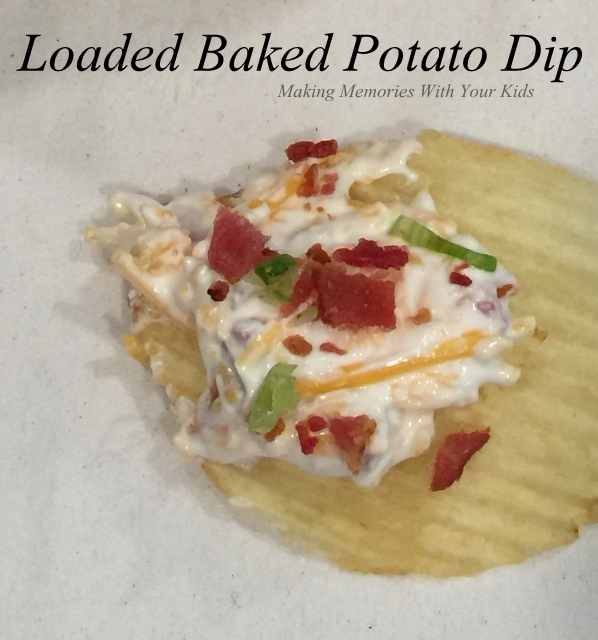 When you hear "loaded baked potato" what do you think of?  A big baked potato smothered in sour cream, cheese and bacon, right?  Sure, because isn't that what a loaded baked potato is?  They are delicious and I could probably eat them everyday but it's summertime now.  I don't want to cook potatoes in my oven for hours and heat up my house.  So how about a cold version of a loaded baked potato?  And to make it even better?  It involves potato chips.  
When I saw this recipe on Pinterest I knew I wanted to try it.  I love, love, love dips and chips.  And this recipe did not disappoint.  It is delicious!  Seriously, delicious!  It's definitely one of those recipes that are great for a pot luck, or the football game.  It's easy and super yummy.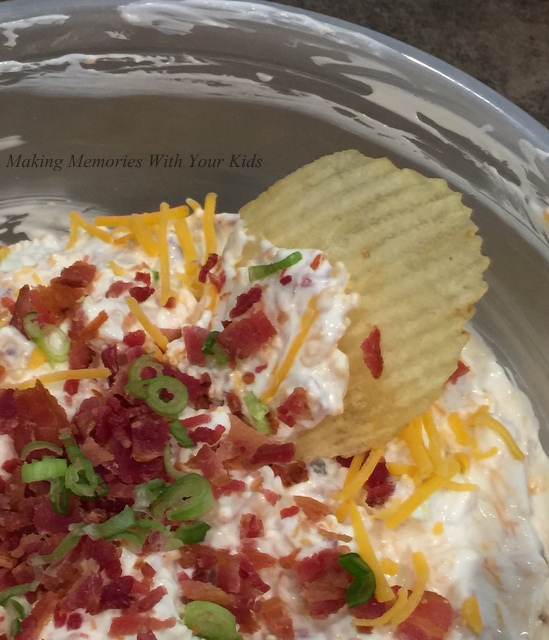 Thanks to Brown Eyed Baker for this delicious recipe.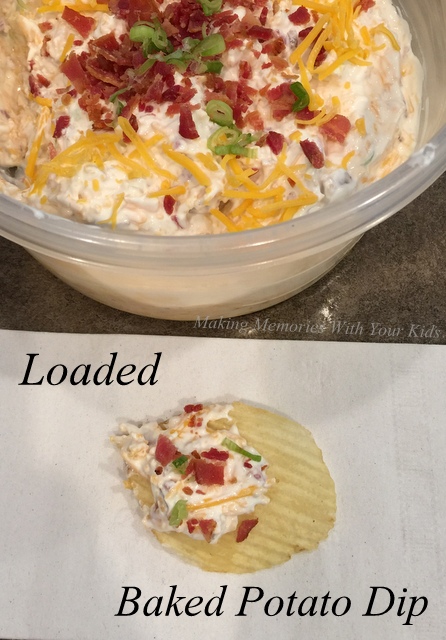 Ingredients
16 ounces sour cream
1 (12-ounce) package bacon, cooked and finely chopped
8 ounces (about 2 cups) sharp cheddar cheese, shredded
2 green onions, thinly sliced
Instructions
Combine all ingredients in a medium bowl and refrigerate for at least one hour before serving to allow flavors to meld together. Garnish with extra shredded cheese, crumbled bacon, and chopped green onions.
Serve with your favorite potato chips or pretzel crisps.
Dip can be stored in an airtight container in the refrigerator for up to 1 week. Let sit at room temperature for 30 minutes before serving if it has been refrigerated for longer than an hour.
Enjoy!
http://makingmemorieswithyourkids.com/2016/09/loaded-baked-potato-dip/
If you're looking for other Loaded Baked Potato recipes, check out our:
Slow Cooker Loaded Potato Soup

Cheesy Loaded Twice Baked Potato Casserole

Loaded Baked Potato Salad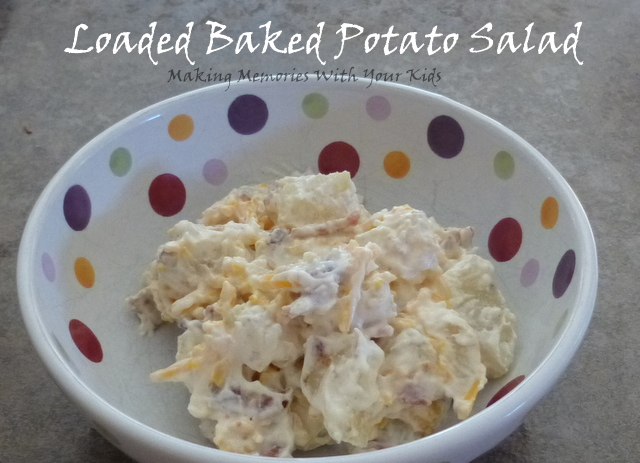 Mashed Potato Pie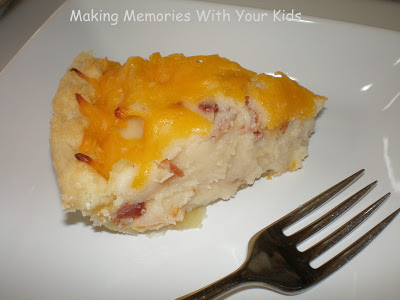 Bacon, Broccoli, Cheddar Mashed Potato Bites