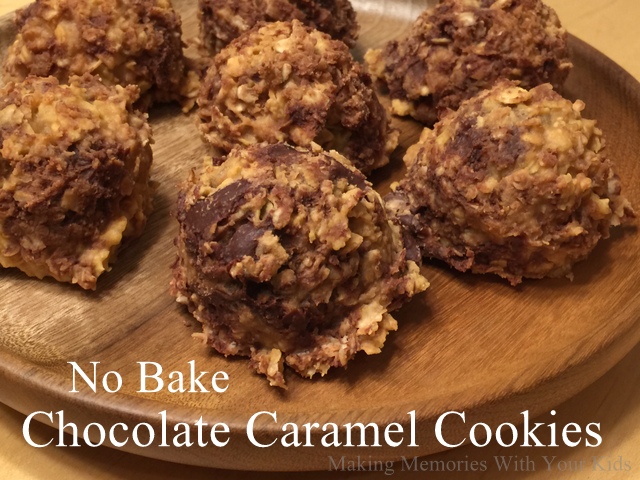 When I first started working at the middle school the cafeteria sold these amazing No Bake Cookies that were a huge hit with the students and staff.  They were huge and only cost $1.  Then this silly rule came down from up above that the cafeteria can't sell giant No Bake Cookies anymore because they didn't pass the nutritional standards.  That was a sad day in middle school history people.  The No Bake Cookies disappeared.
Good thing I know how to make them because yum.  They're delicious.  A few weeks back I stumbled upon a recipe from Little Dairy on the Prairie for a No Bake Caramel Chocolate Cookie.  Are you kidding me?!?!  Of course I pinned it immediately and started counting down the days until I could make them.  (And eat them!)
The cookies are very easy to make.  The hard part?  Waiting until they cool to eat them!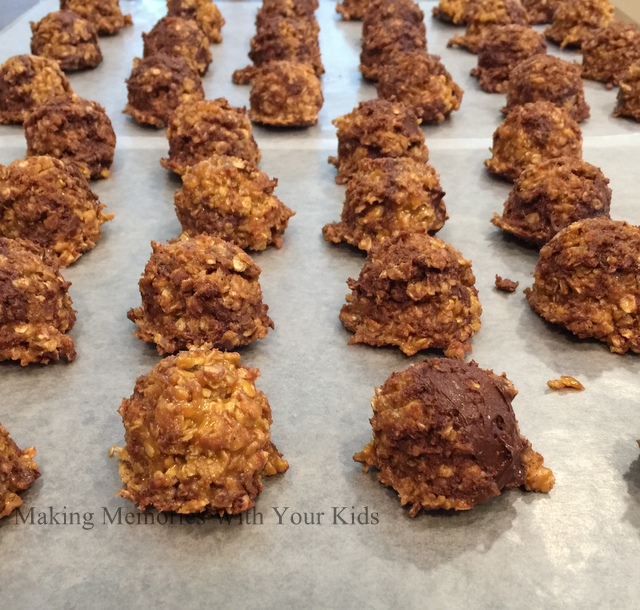 These cookies have changed my idea of No Bake Cookies.  They are absolutely delicious!  The butterscotch cookies and the toffee bots are an amazing addition.  How have I not done this sooner?!?!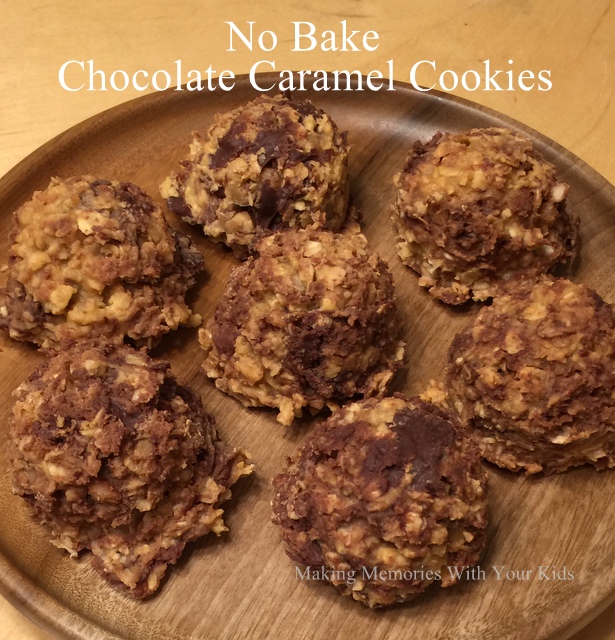 No Bake Caramel Chocolate Cookies
Ingredients
2 c. granulated sugar
3/4 c. butter
2/3 c. evaporated milk
1 large (5.1 oz.) pkg instant butterscotch pudding
3 1/2 c. quick oats
sea salt to taste (I used a few grinds)
1 c. semi-sweet chocolate chips
1/2 c. toffee chips
Instructions
Bring sugar, butter, and evaporated milk to a rolling boil over medium heat. Stir frequently.
Remove from heat and add oats, dry pudding, and salt. Let sit for a few minutes until it cools a little bit.
Line a cookie sheet with wax paper.
Add chocolate chips and toffee chips to cookie mixture. Gently stir being careful to not over stir or else the chocolate chips will be totally incorporated.
Drop by cookie scoopfuls onto wax paper.
Let sit for at least 15 minutes.
http://makingmemorieswithyourkids.com/2016/10/no-bake-caramel-chocolate-cookies/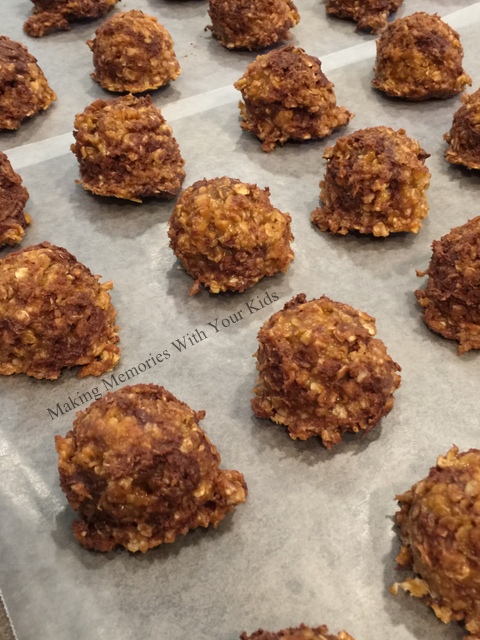 Enjoy!