The delicious taste of homemade red raspberry jelly plus cream cheese empanada dough make these little hand pies amazing.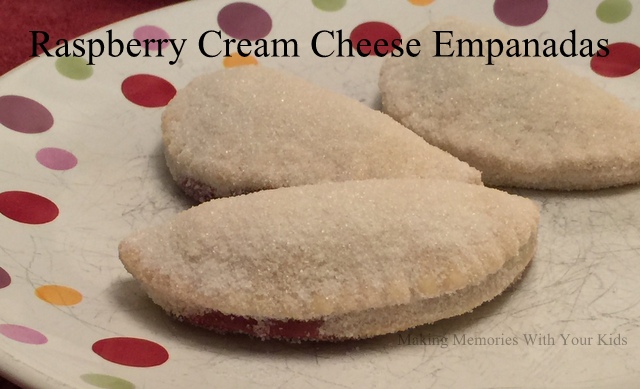 It's with a sad heart I say that this is our last Secret Recipe Club post.  I've been apart of this great club since August of 2011.  Holy smokes.  That's monthly posts for over six years!  It's introduced me to new bloggers and amazing recipes that I might not have had the pleasure of experiencing before.  But, with all great things there is a ton of work.  And this amazing group is a ton of work for the organizers.  So this is the last month that we are all posting.  So a huge thank you to everyone I've met over the years and thank you to all of the delicious recipes.
To see all of our other Secret Recipe Club posts, click here.
My last assignment was a great one – La Cocina de Leslie.  Leslie is a stay at home wife and mom of four who, for the past 16 years has been living in a small town north of Guadalajara in the heart of Mexico.  What fun!  What I wouldn't give to live in Mexico.  Leslie's blog is filled with the most amazing recipes from Poblano Fries, Sopes (yum) to Guava Cake.  I can't wait to make so many more of her recipes.
I chose to make her Strawberry Cream Cheese Empanadas but I didn't have strawberries so I used our homemade red raspberry jelly that I had in the pantry instead.
The dough is simple and only three ingredients: butter, cream cheese and flour.
Mix it all together and then chill for an hour.  Roll out and cut into circles.  Fill with your jelly (making sure not to over fill.)
Fold over and crimp the edges with a fork.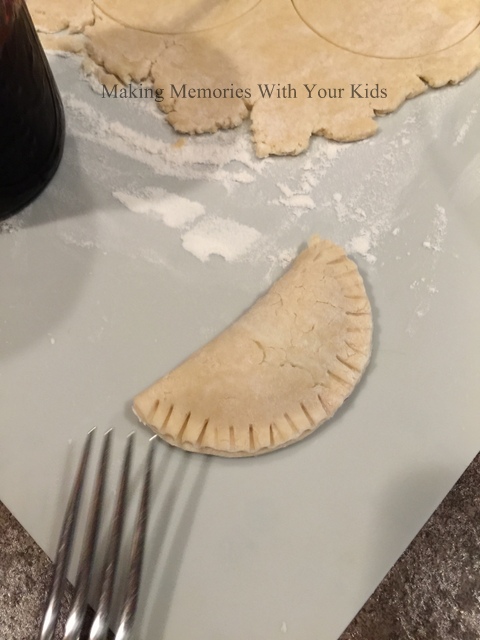 This is what happens when you overfill your Empanadas.
No worries thought, they were still delicious.
When they are done baking, gently toss in sugar.
Tossing them in sugar is definitely a must.  The dough isn't a sweet dough so this is what makes them a "dessert" Empanada.