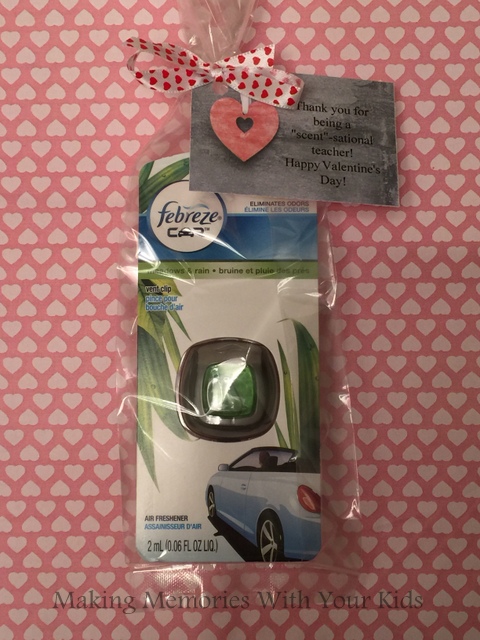 Valentine's Day is right around the corner and we wanted to treat my kid's teachers with a little something nice.  I think it's important to teach your kids to do nice things for their teachers.  It can be a pretty thankless job at times.
We made these cute tags and attached them to car air fresheners from Bath & Body Works.  You can use any air fresheners or even a candle.
We also bought a few of these Febrez car fresheners.  Not too expensive but super cute when all wrapped up.  (And who doesn't want their car to smell fresh?!?!)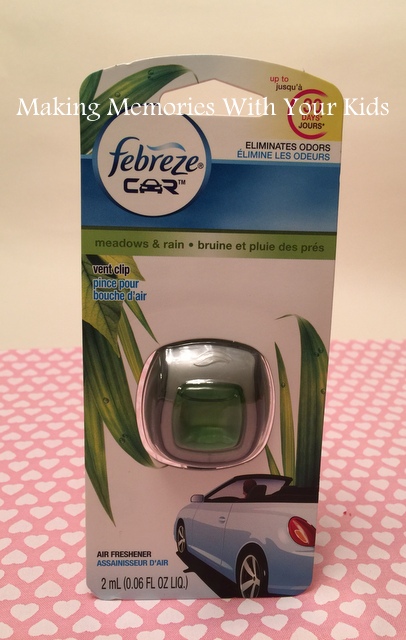 You can find the tags HERE.  Print them out on heavy cardstock.   Place your candle or air freshener into a cello bag and tie it off with a ribbon.
Looking for other fun Valentine's Day gift ideas?  You can find lots HERE.  You can also find lots of Teacher Appreciation Gift Ideas HERE.