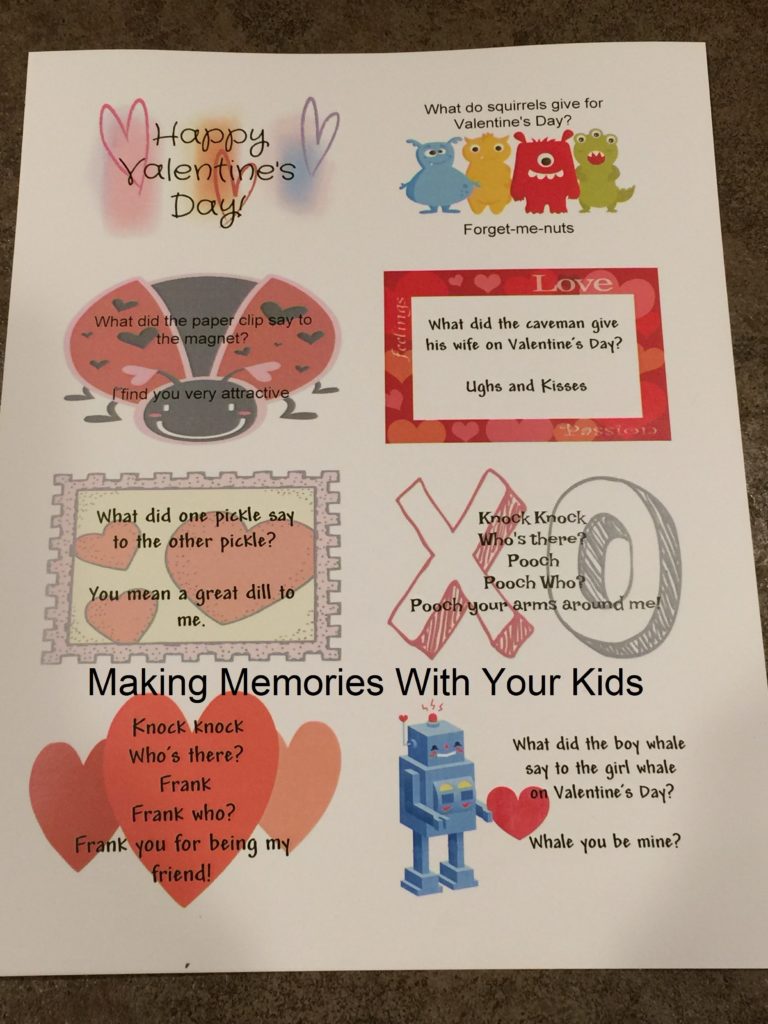 Valentine's day isn't necessarily my favorite holiday.  Like, not really at all.  I'm not sure why I have such a hard time with it.  It's a good Holiday.  Right?  It's all about hearts and love….
Regardless of how I feel, I try to make it a special day for my kids.  I make special Valentine's Day treats for their lunches and change the lunch box notes from jokes, to Valentine themed.  My kids love it.
We made some new lunch box notes for this year.  We hope you like them!
Print them off on heavy card stock paper by clicking HERE.
If you would like other Lunch Box Notes, you can find lots of them HERE.