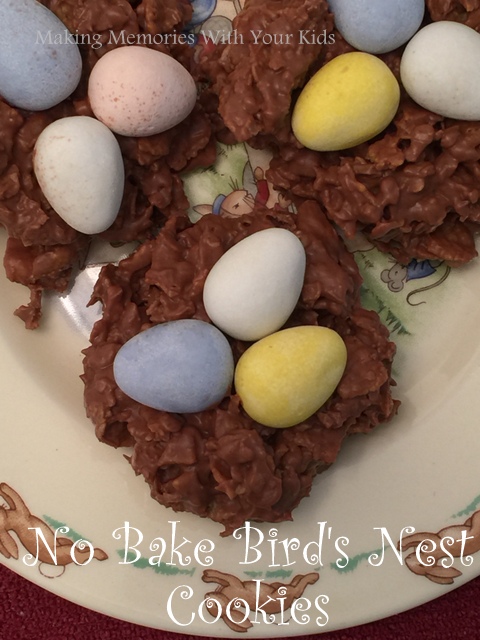 I love No Bake Cookies so when I saw this recipe over on The Recipe Rebel, I knew they were going to be delicious!  There's something about the combination of chocolate, peanut butter and butterscotch chips.  Kind of like our Chex Scotcharoos but Eastery.  (That's a word, right?)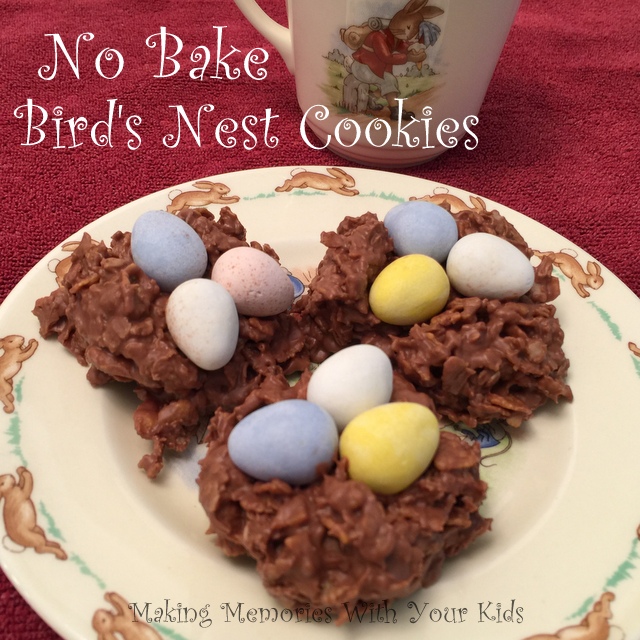 These cookies are perfect for Easter!  They are absolutely yummy and they look pretty festive.  Win win, if you ask me.  And my kids?  They loved them!
In a large pot, melt the chocolate chips, butterscotch chips and peanut butter.  Stir until smooth.  Add the oats.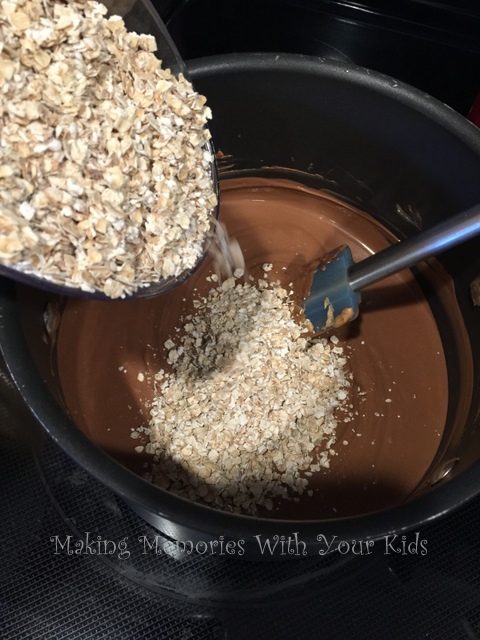 Add the corn flakes and stir.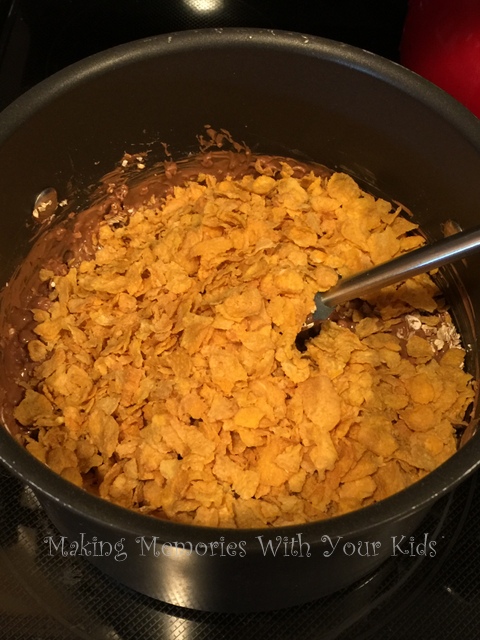 Delicious!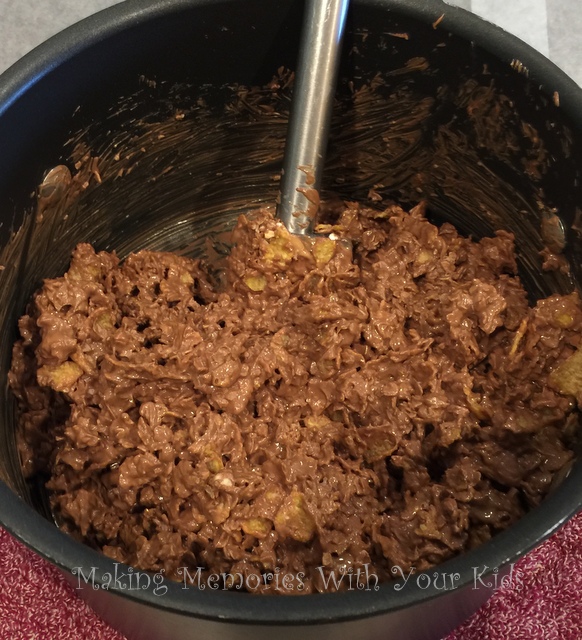 Drop the chocolate mixture onto waxed paper and immediately add 3 chocolate eggs.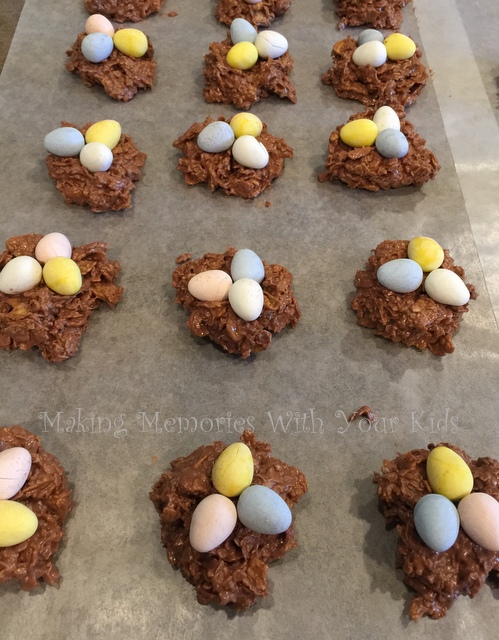 Easter No Bake Bird's Nest Cookies
Ingredients
1 1/2 cup butterscotch chips
1 1/2 cups chocolate chips
3/4 cup smooth peanut butter (not natural)
2 cups rolled oats
2 1/2 cups coarsely crushed corn flakes
72 mini eggs
Instructions
In a large bowl, melt together butterscotch chips, chocolate chips and peanut butter.
Stir in oats and corn flakes until combined.
Drop by heaping tablespoonfuls onto wax paper lined baking sheets (you'll need two) into 24 mounds. Immediately press 3 mini eggs into the center.
Let cool completely before storing in the refrigerator for 1-2 weeks or the freezer for up to 3-4 months.
Enjoy!
http://makingmemorieswithyourkids.com/2017/04/easter-no-bake-birds-nest-cookies/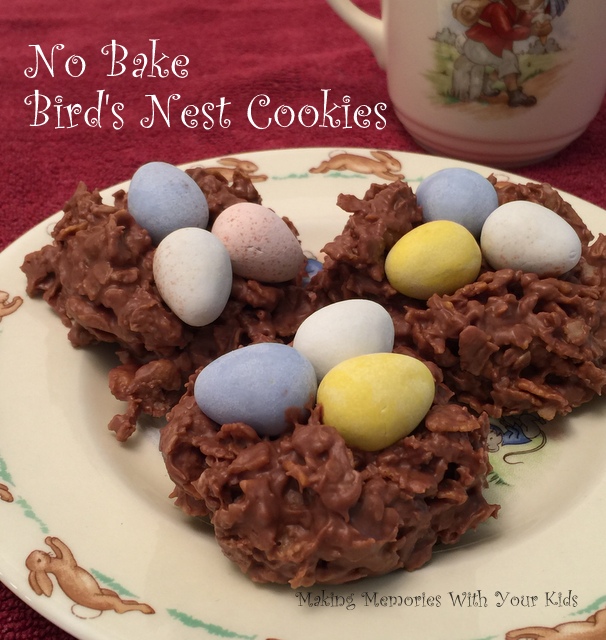 Now it's time to Fill the Cookie Jar!