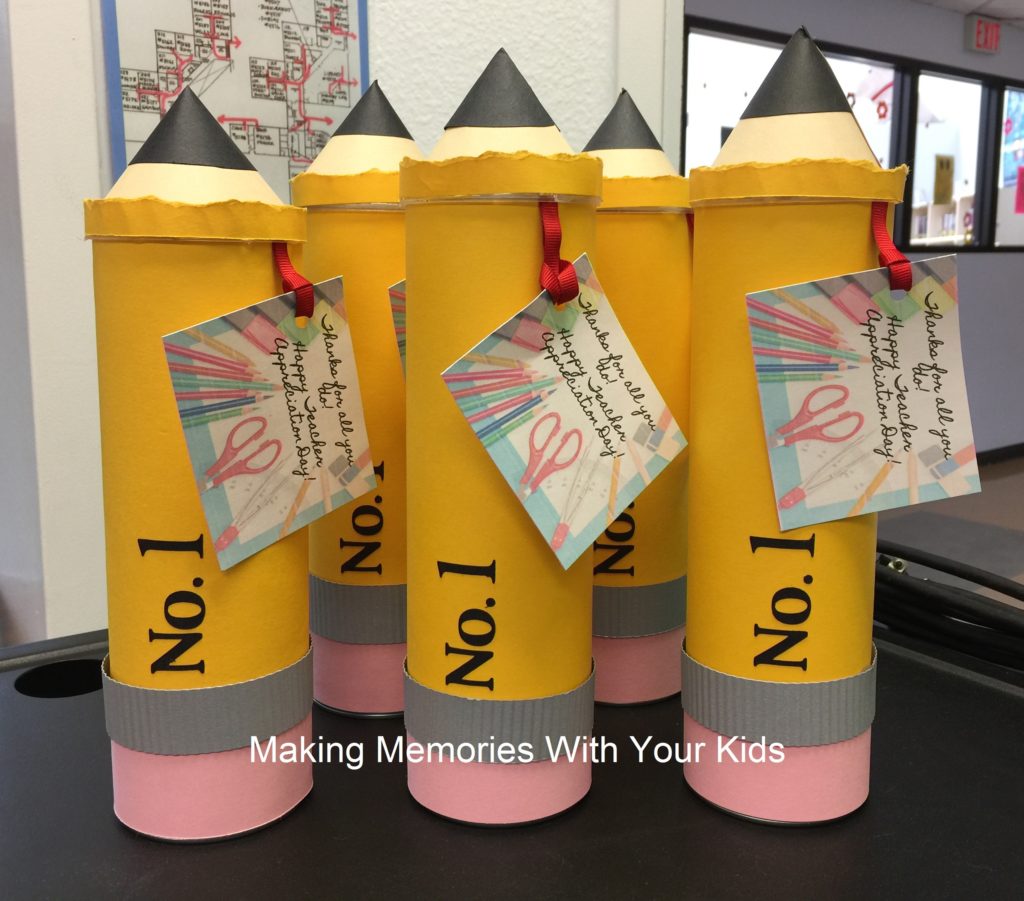 It's Teacher Appreciation Week next week!  Did you remember?  It's not too late to show some love to your child's teachers.  And I'm a big believer in letting teachers and school employees know that they are appreciated.  That's a tough, tough job!
We made these giant pencils back in 2012 and I loved them so much I wanted to make them again.  Aren't they cute?  They're made from recycled Pringles containers.  The full tutorial is HERE.
If you'd like to print out the tags, you can find them HERE.
Fill them with whatever you would like: school supplies, pencils or delicious treats.  I always go for the chocolate!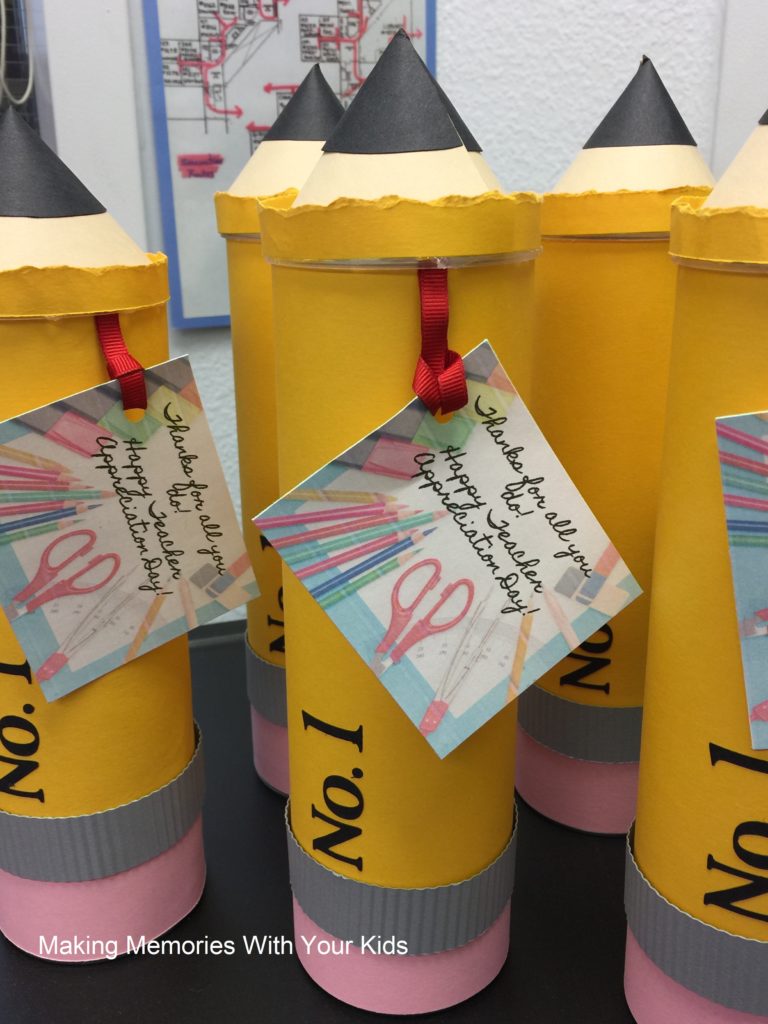 Looking for more Teacher Appreciation Gift Ideas?  We have lots of them HERE.