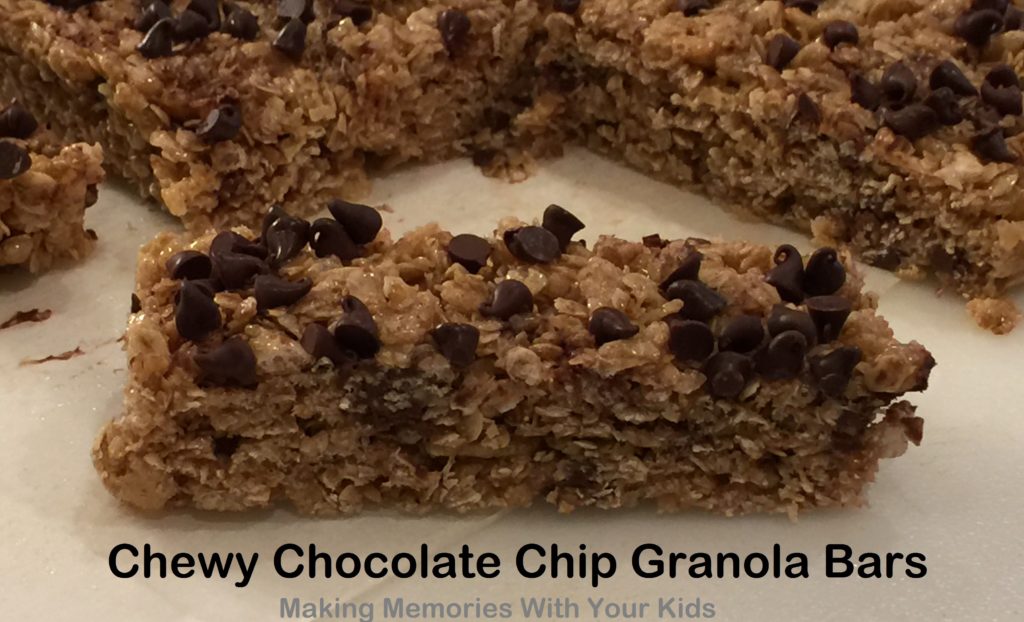 My kids love chewy chocolate chip granola bars.  They're easy to put in their backpack or lunch and it doesn't really matter if they get squished a little.  They're still delicious.
So why not make them?  Homemade is just so much better than store bought in just about everything.  Well, except clothes.  I'm not making my own clothes.  But with food?  Homemade for sure!
These Chewy Chocolate Chip Granola Bars are so easy to make and they are absolutely delicious.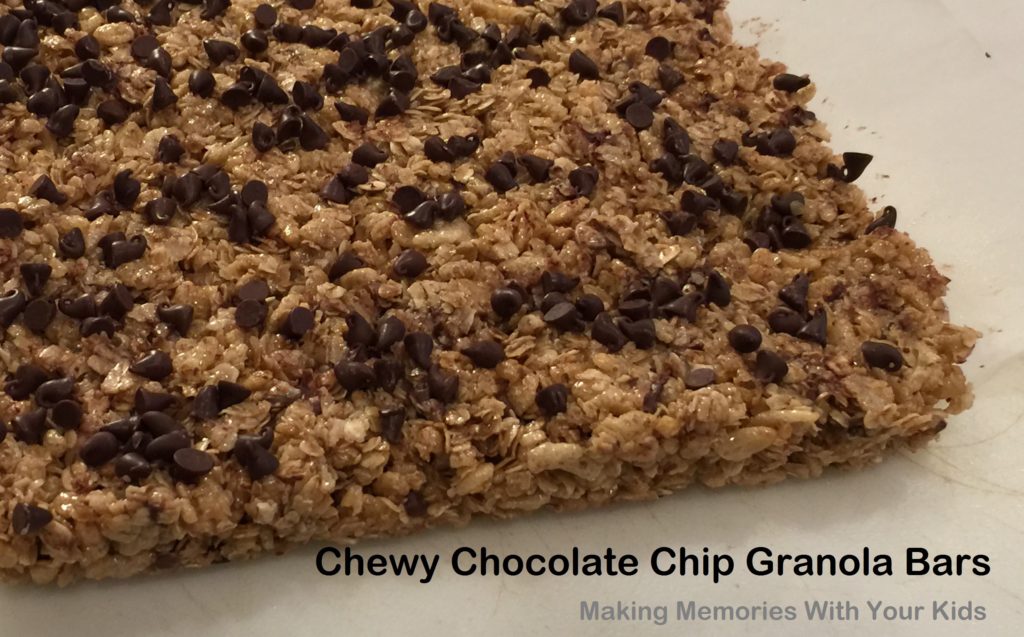 The ingredients are simple (and you can mix them up a little for your taste.)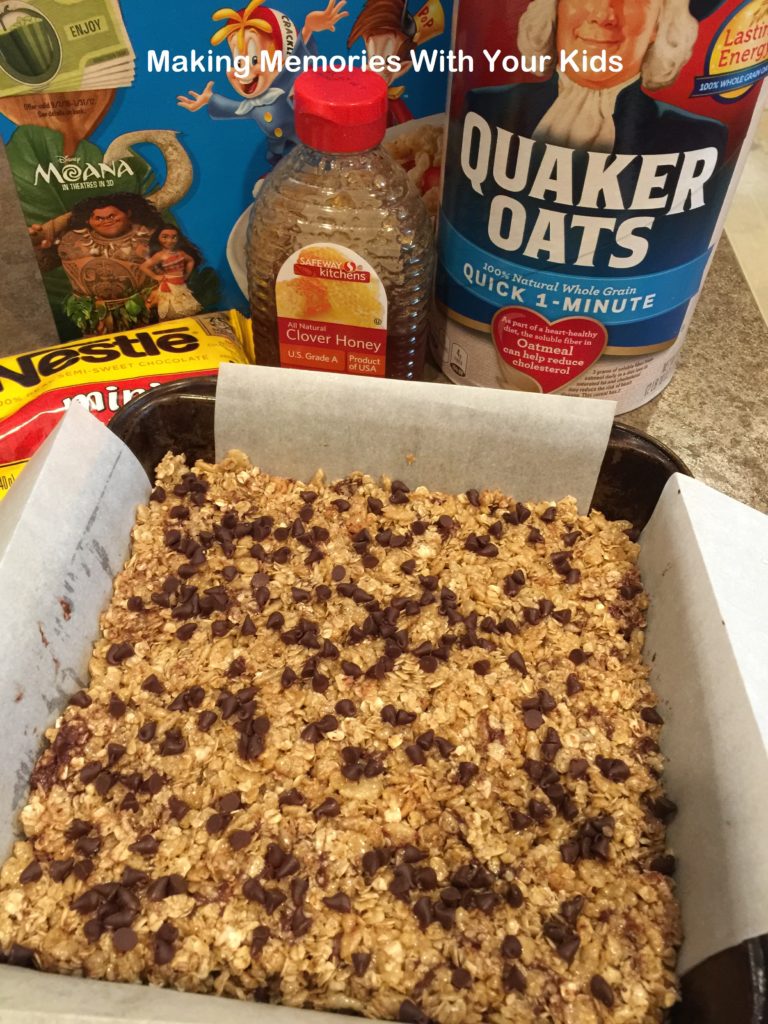 Thank you to Belly Full for this delicious recipe.
Homemade Chewy Chocolate Chip Granola Bars
Ingredients
2 cups quick cooking oats
1 cup crispy rice cereal
1/3 cup light brown sugar
1/4 cup honey
4 tablespoons unsalted butter
1/2 teaspoon vanilla extract
3 tablespoons mini chocolate chips (or more)
Instructions
Lightly coat an 8-inch square baking pan with nonstick cooking spray, then line with parchment paper; set aside.
In a large bowl, stir the oats and rice cereal together; set aside.
In a small saucepan, melt the brown sugar, honey, and butter together over medium-high heat until the sugar is completely dissolved and the mixture begins to bubble. Remove from heat and stir in the vanilla extract.
Pour the melted mixture over the dry ingredients and mix well until everything is moistened. Pour the oat mixture into the prepared pan and press down to ensure that the ingredients are tightly compacted in the pan. Sprinkle the top evenly with the miniature chocolate chips and press down on the top lightly with the back of a spoon.
Cool at room temperature and then place in the refrigerator for 30-60 minutes, or until the chocolate chips are set before cutting into bars.
Wrap in plastic wrap or keep in an airtight container and store at room temperature for up to 5 days.
http://makingmemorieswithyourkids.com/2017/05/homemade-chewy-chocolate-chip-granola-bars/
Here's the trick… try not to eat them all in one day.