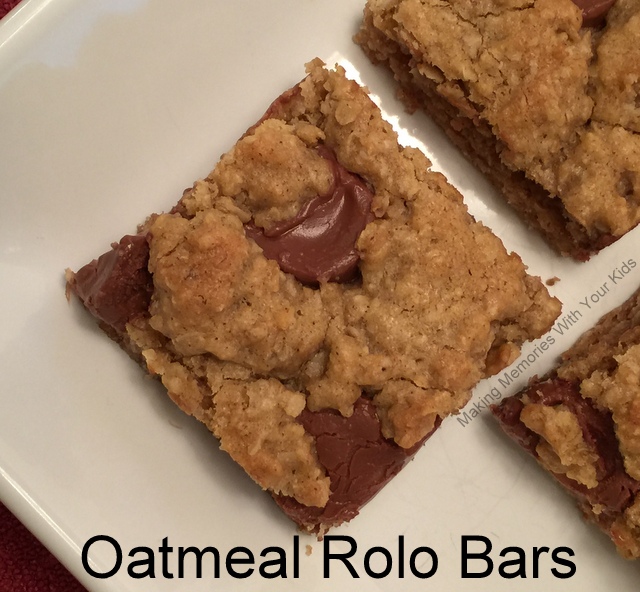 After over three months of not baking, I'm back!  Sorry for my absence.  I've been dealing with some health issues and baking was just too much for me.
In April I was diagnosed with breast cancer.  It's been a turbulent couple of months, to say the least.  I'm tired… all the time.   And for some crazy reason my taste buds seem to have changed.  Things that were delicious to me before surgery don't taste as good any more.  Is that normal?  Because I'm seriously sad that Diet Coke doesn't do it for me anymore.  But I'm slowly starting to feel better and am ready to turn on my oven and bake something delicious.  And how could I resist these Oatmeal Rolo Bars?!  They looked wonderful – oatmeal cookie, chocolate and caramel?  Yes, please!
The recipe called for 1 cup of Rolos.  If I used only 1 cup this is what it looked like.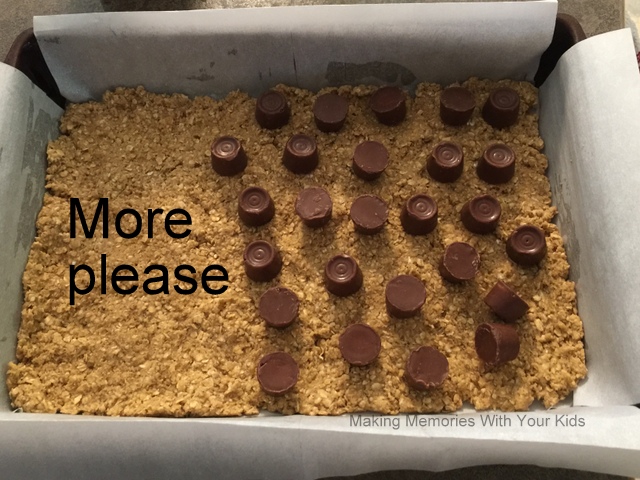 So… I added more Rolos, of course.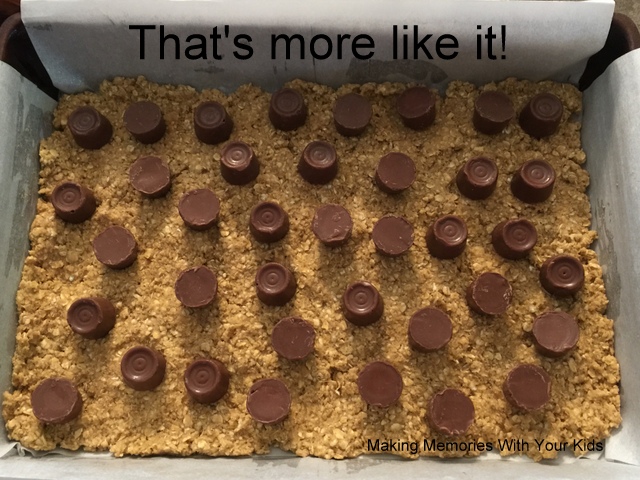 I have to say I don't like recipes that say "divide the dough in half".  I never seem to do it right.  There's always too much dough for the top half or not enough.  Is it just me?  Please don't say it's just me.  So I was hoping this was going to turn out.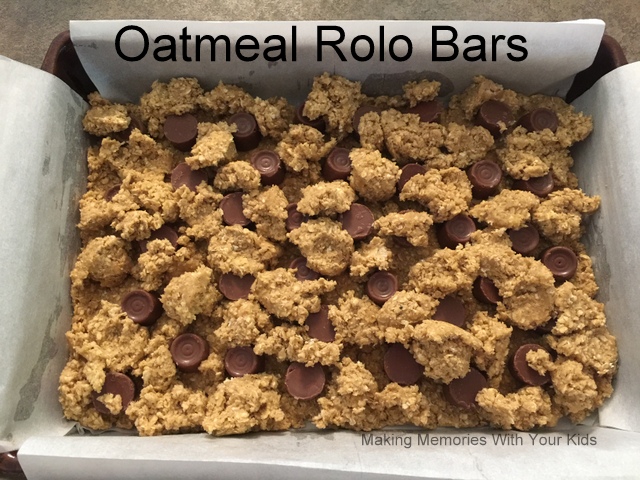 They turned out great!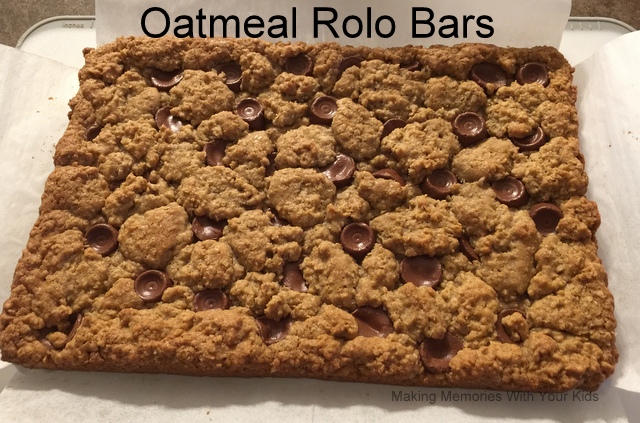 The bars were chewy and delicious!  I'm so glad I added more Rolos.  (They could even have more in them.)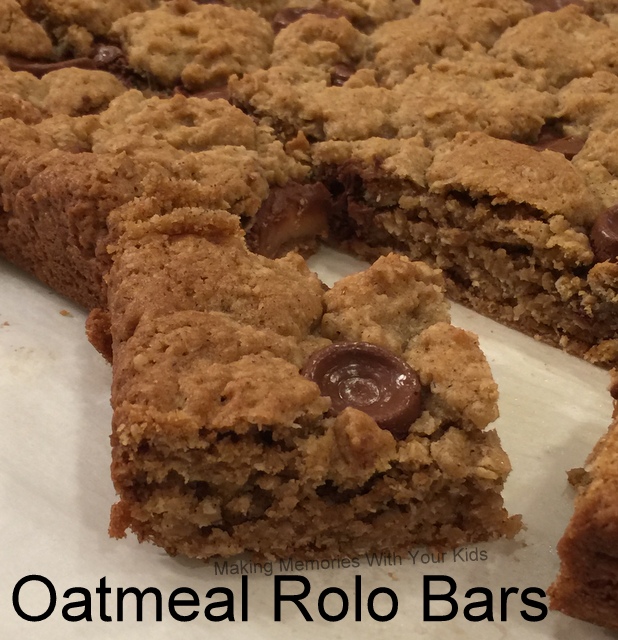 Thank you to Wine and Glue for this yummy recipe!
Ingredients
14 TBSPs of unsalted butter (1 3/4 sticks), softened
3/4 packed brown sugar
1/2 cup granulated sugar
2 eggs
1 tsp vanilla
1 1/2 cups flour
1 tsp cinnamon
1 tsp baking soda
3 cups of quick cooking oats
1-2 cups Rolos
Instructions
Preheat your oven to 350 degrees. Lightly spray a 13 x 9 inch pan with cooking spray and line with parchment paper. Set aside.
In a large bowl, beat together the sugars and the butter until fully combined, light and fluffy.
Add the eggs and vanilla and continue beating until fully combined.
In a separate large bowl, combine the flour, baking soda, and cinnamon. Whisk together until fully combined.
With the mixer set to low, slowly add the flour mixture, pausing to scrape down the sides, until the mixture is fully combined.
Slowly add the oats and mix until combined.
Divide the dough in two. Put half of the batter into the bottom of the pan, top with the rolos, spreading them evenly over the whole base, and then top with the rest of the dough, doing your best to make sure it is all even.
Bake for 20 minutes, or until the edges of the bars are lightly golden.
http://makingmemorieswithyourkids.com/2017/07/oatmeal-rolo-bars/