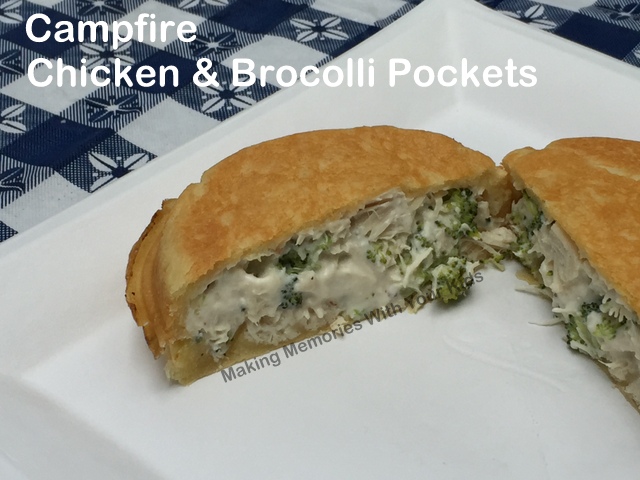 This is one of those recipes that you can make at home in your oven and is delicious.  Or you can make this outside over a campfire and it's to die for.  Doesn't all food taste better when your camping?  I think so.  Case in point – I'd never eat a hotdog at home.  But cook one over the campfire and I'll eat it.
I make the filling at home.  That way I don't have to do all the clean up while we're camping.
Line the bottom of your pie iron with cresent dough.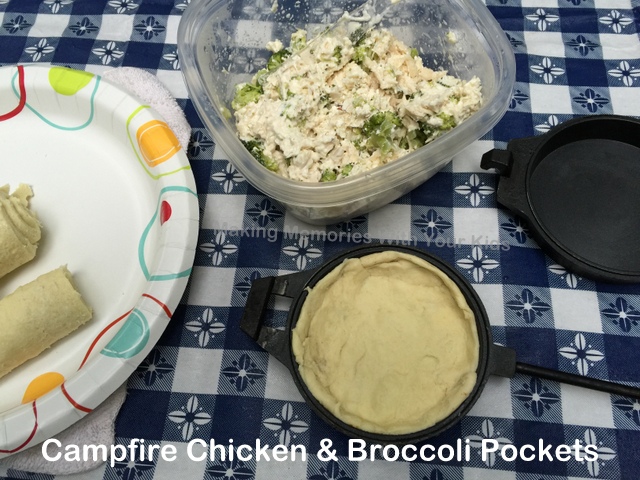 Add your chicken filling.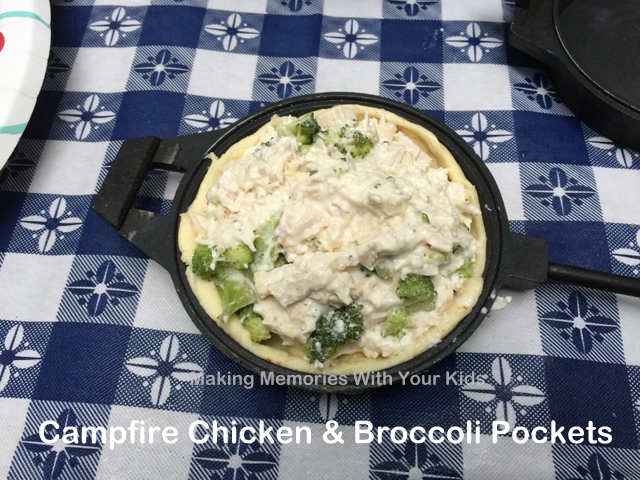 Top with more cresent dough making sure to pinch the sides closed.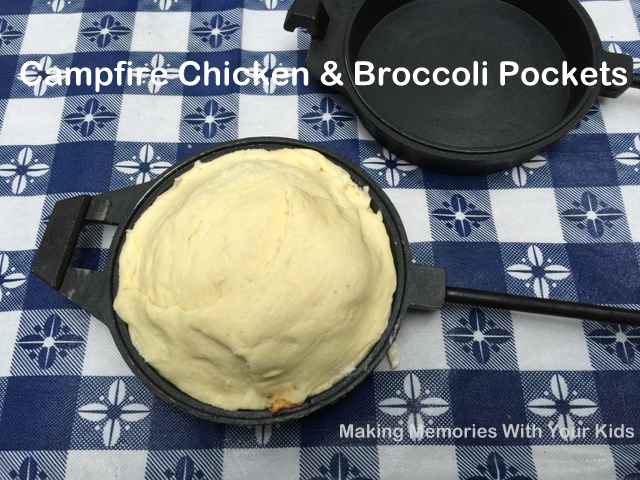 Put the other piece of your pie iron an and cook over the campfire.  We put ours on the grate over the campfire.  You want heat but don't put it directly in the flames.  Turn it over every 5-7 minutes.  When both sides are browned it's done.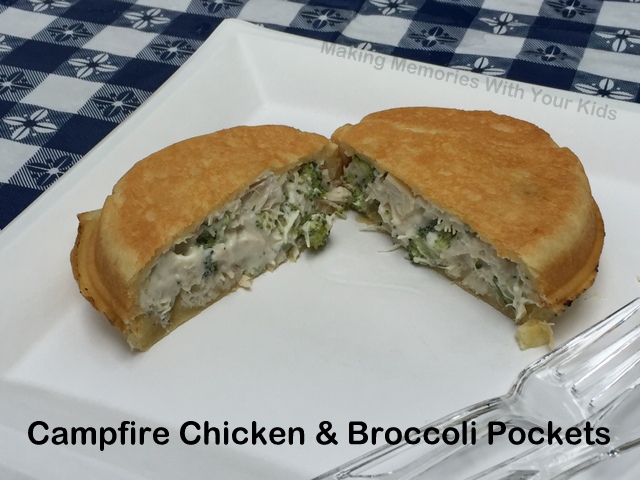 Now here's the easy part – sit back and enjoy!  They're delicious and the clean up is easy.
Campfire Chicken and Broccoli Pockets
Ingredients
Cresent dough
8 oz. cream cheese, softened
1/2 cup sour cream
1 cup cooked chicken, diced
1 cup steamed broccoli, diced
1/2 cup shredded mozzarella cheese
salt and pepper
Instructions
Combine the cream cheese and sour cream until thoroughly mixed. Mix in the chicken, broccoli and cheese. Add salt and pepper to taste.
If the mixture is too dry, add more sour cream.
http://makingmemorieswithyourkids.com/2017/08/campfire-chicken-and-broccoli-pockets/