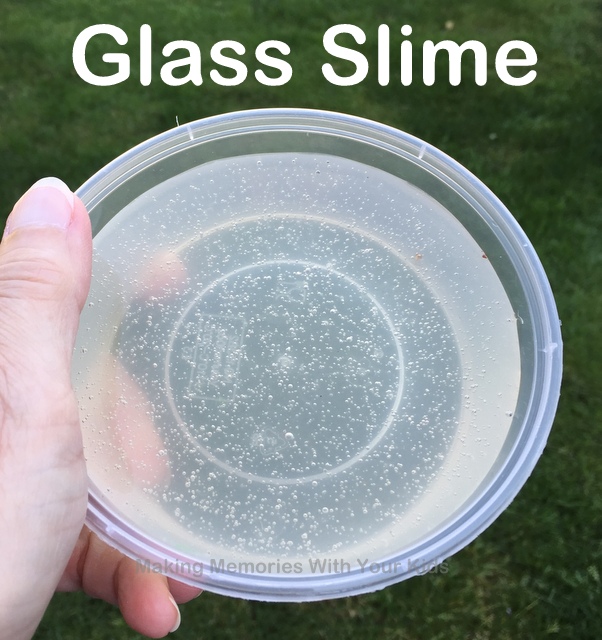 Yep, we have another Slime Recipe for you today.  We've made Fluffy Slime which has a "floam-like" consistency.  Years ago we made the "original" slime recipe using Borax.  But with all the hype about Borax in the news, we like making slime without it.  So today we bring you… Glass Slime, or Clear Slime.
Please tell me it's not just me who has a daughter that is absolutely obsessed with slime.  She and her friends make it all the time.  She even has a little side business and sells it to classmates.  Pretty clever if you ask me.
This recipe is easy and doesn't take too many ingredients.
Mix the baking soda, water and glue until completely combined.  Slowly start adding the contact solution, a little bit at a time.  Stir after each addition.  When it's almost the consistency that you want, start mixing by hand.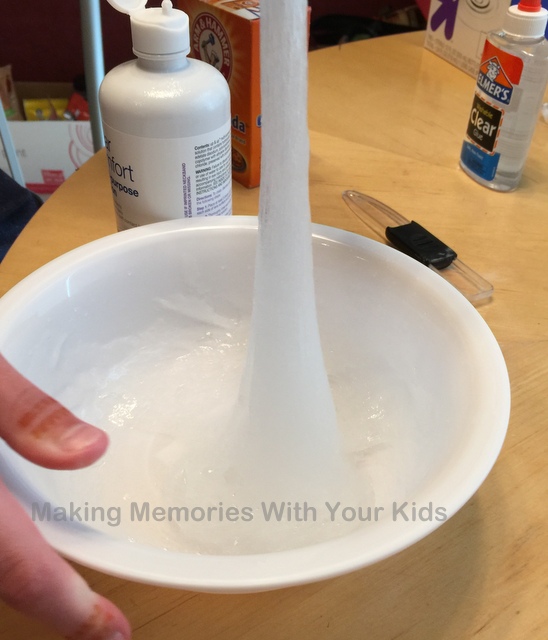 The hardest part of this recipe is letting the slime sit for a few days.  It needs to settle to become clear.  This is what it looks like after stirring.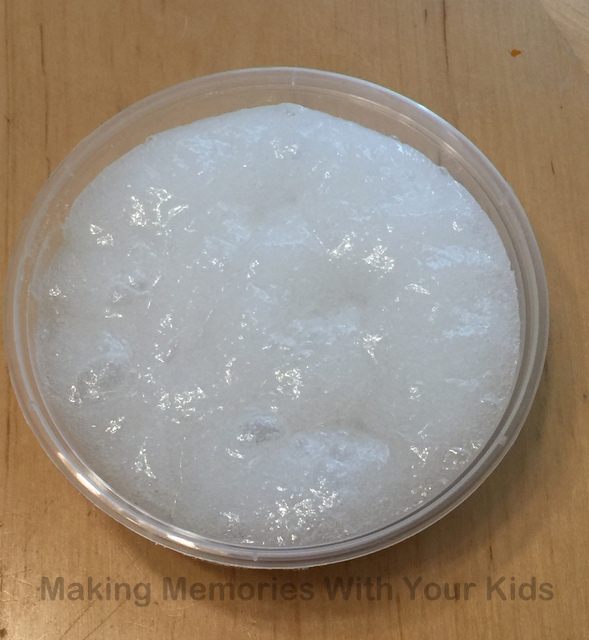 And after it sits for a few days.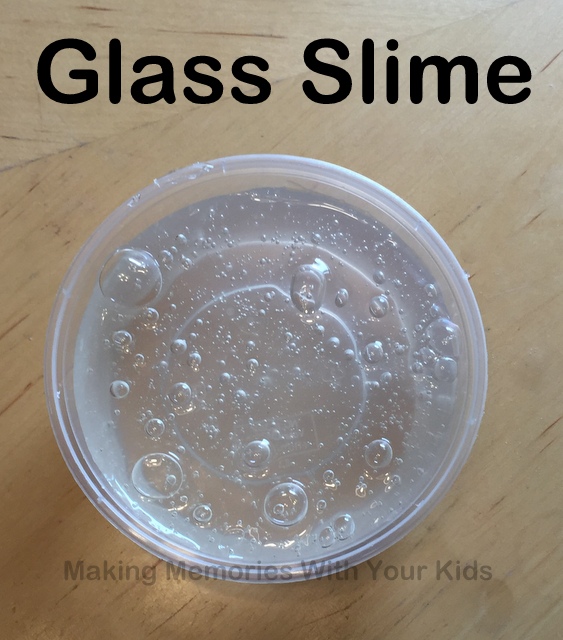 The part that my daughter loves about this slime recipe?  It looks so cool!
Glass Slime AKA: Clear Slime
Ingredients
One bottle school glue
1 tsp. baking soda
1/4 cup water
Contact lens solution
Instructions
Pour the glue in a bowl.
Add the baking soda and water and mix until combined.
Slowly add contact solution until it it the consistency you want. Be careful not to add too much. It will turn out more like silly putty if you do.
Place in an airtight container and let sit for two days. Slime will be clear after sitting.
http://makingmemorieswithyourkids.com/2017/08/glass-slime-aka-clear-slime/