I have mixed emotions about school starting.  I love the routine and I love my job so I'm happy.  But I also love summer.  Maybe even more than having a routine.  I waffle back and forth.  But my kids are excited for school to start up again.  I'm pretty thankful about that!
Working in the school system has given me an appreciation for thanking those who take our kids everyday.  There are absolutely those kids who are a "piece of cake."  You wish that they could be cloned and you could have a whole classroom of them.  And then there are the kids who I love but who are definitely challenging.  Those are the reasons I do what I do.  I like the challenging kiddos.  The kids who need a little extra love.  But I'm not a teacher, I'm a school counselor.  I don't have to have a classroom of 30 to teach to all day.  So I appreciate those who do that.  A lot!
So is it kissing up when my kids take their teachers gifts on the first day of school or on holidays?  I surely don't think so.  It's an acknowledgment that I appreciate all that they do (so I don't have to do it.)  See how that works?
This Back to School idea is easy.  I like easy.
I found these adorable tags over on Happy Home Fairy.  Print them out on heavy cardstock and attach them to a bag of Reisen caramels.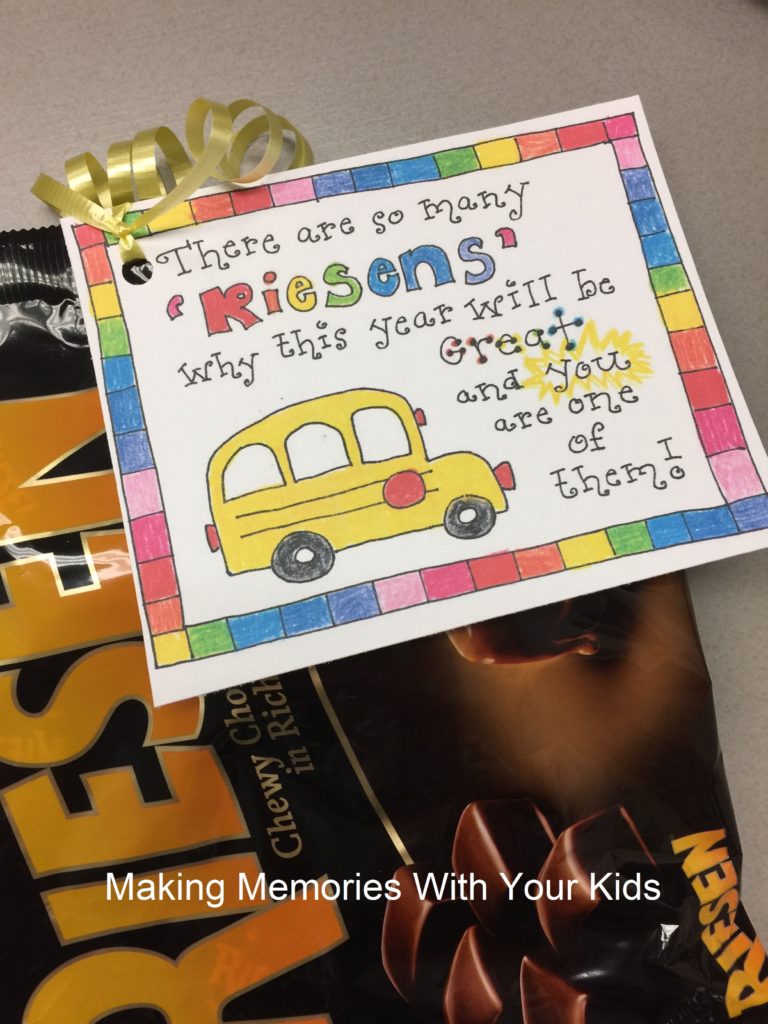 It's never too late to do a little something for the teachers or school staff.  Trust me.  They'll love it!