Do you call them Magic Bars or Seven Layer Bars?  I'm not totally sure what the difference is or if there is one.  I went with Magic Bars because they don't really have 7 layers so that didn't seem right.  And Magic Bars?  Well, that just fits.  They are delicious!
Anything covered in sweetened condensed milk is good in my book.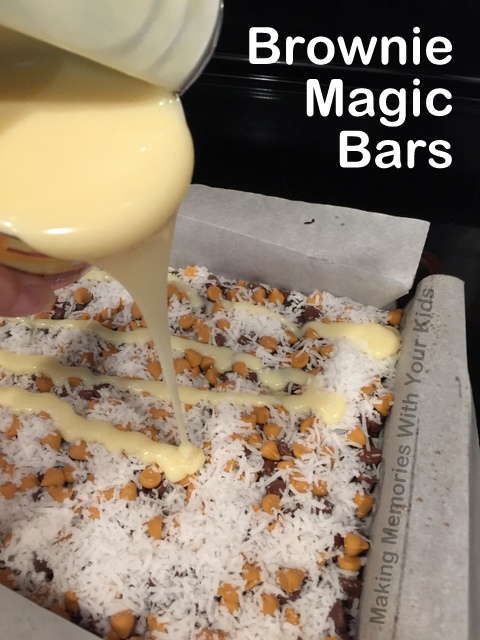 This is a new twist on the traditional Magic Bar.  Rather than making a graham cracker crust, which is delicious too, these bars have a brownie layer.  Yep, a brownie layer!  That has to be better.  It's a brownie for heaven's sake!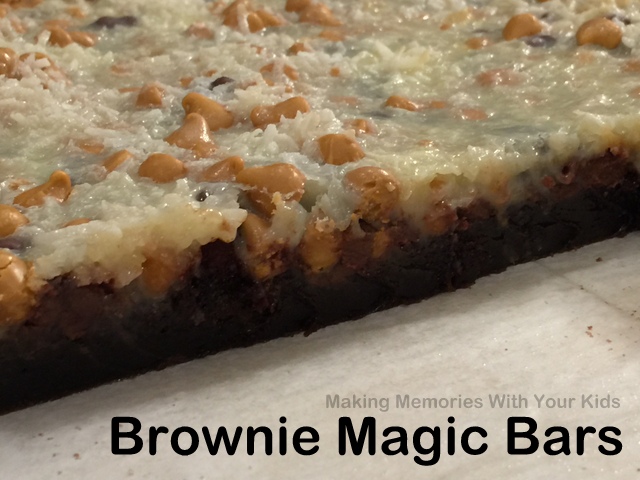 The brownie layer adds a chewy, chocolatey goodness to these bars.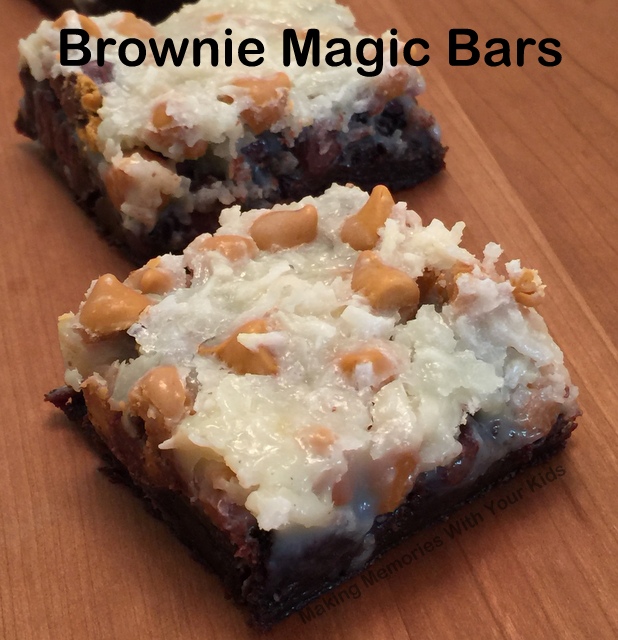 I found this recipe here and then made a few changes to it.  I decided to use a boxed brownie mix rather than make my own.  Cheating?  Perhaps.  But I do love the boxed fudgy brownies.
Ingredients
Family sized Brownie mix and ingredients needed to make
1 cup chocolate chips
1 cup butterscotch chips
1 cup shredded coconut
1 can sweetened condensed milk
Instructions
Make the brownies according to the directions on the box.
Layer the coconut, chocolate chips and butterscotch chips evenly over the top. Drizzle the sweetened condensed milk over the top.
Bake according to the directions on the box.
Cool completely before cutting.
http://makingmemorieswithyourkids.com/2017/09/brownie-magic-bars/