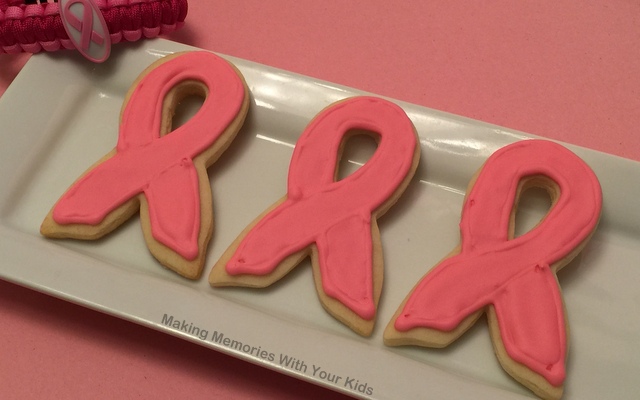 Did you know that October is Breast Cancer Awareness Month?  In honor of this month we made Pink Ribbon Sugar Cookies.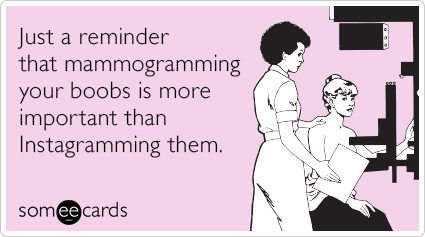 In the US, 1 in 8 women will develop invasive breast cancer over the course of her lifetime.  In 2017, an estimated 252,710 new cases of invasive breast cancer are expected to be diagnosed in women in the U.S., along with 63,410 new cases of non-invasive breast cancer.  That number is staggering!  Never in my wildest dreams (or nightmares) did I think that this would be a battle I would have to fight.  No one in my family has had breast cancer so I kind of thought I was okay or not at risk.  Last April that security was torn apart.  I was diagnosed with invasive lobular carcinoma – breast cancer.  And just like that my life changed.
I still haven't quite wrapped my head around it all.  I'm still going through reconstruction after my bi-lateral mastectomy.  I'm still trying to be okay with looking at myself in the mirror and not seeing scars and thinking how much this has changed my life.  I'm still trying to convince my kids that I'm okay and not going anywhere because I'm too dang stubborn to leave them.  And I'm still baking to keep my sanity.
I know my frosting techniques need a lot of fine tuning, but these cookies were fun to make and a good reminder to those who eat them to take care of themselves and do self breast exams and talk to a doctor if they have any concerns.  And… they're delicious.  That helps.
We used our favorite Sugar Cookie recipe that I got from Sue over at Munchkin Munchies.  It truly is the best tasting sugar cookie recipe I've found.
So in honor and support of Breast Cancer Awareness Month….