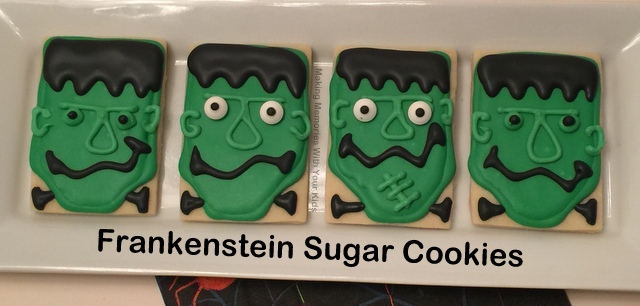 Oh how I love frosted sugar cookies.  Not just any frosted sugar cookies tho.  Have you been to a store and they've had sugar cookies frosted in the bakery section?  You know, the ones that are individually wrapped and look adorable?  They don't taste good.  At all!  So that's why I say not just any frosted sugar cookies.  They all aren't created equally.
Munchkin Munchies is an adorable blog that I have been following for years.  I made Sue's No Fail Sugar Cookie Recipe and fell in love with it.  Seriously.  Love.  The cookies are buttery and moist (that's a must for a good sugar cookie).
Since Halloween is coming up I decided to try my hand at these Frankenstein Sugar Cookies.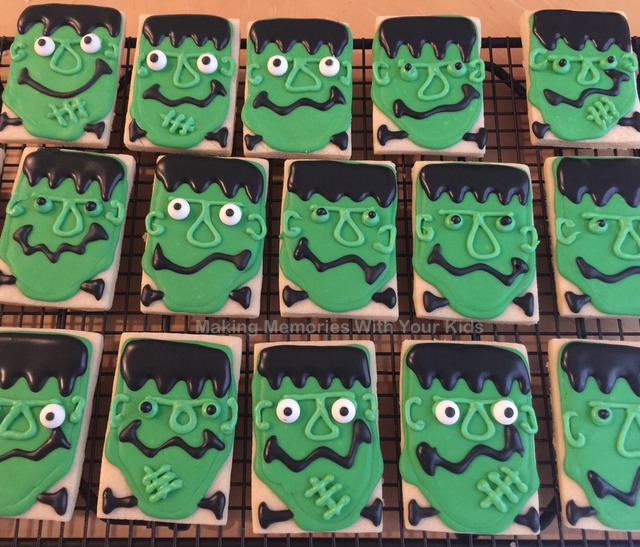 I seriously need some frosting lessons but I'm pretty happy with how they turned out.  And the best part?  They taste wonderful!  That's a win win.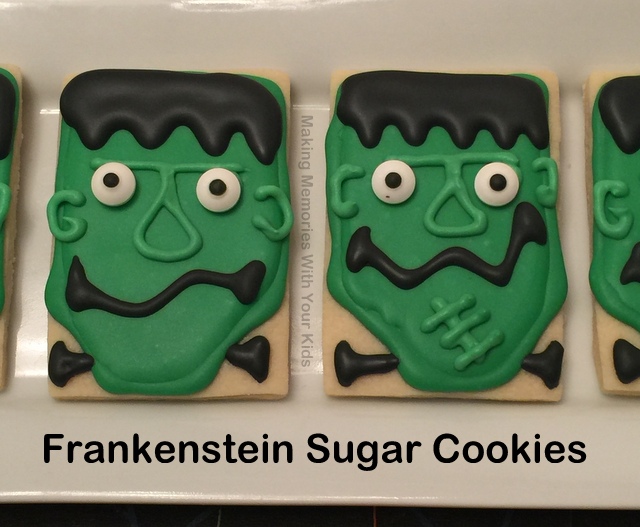 Perfect for Halloween, don't you think?