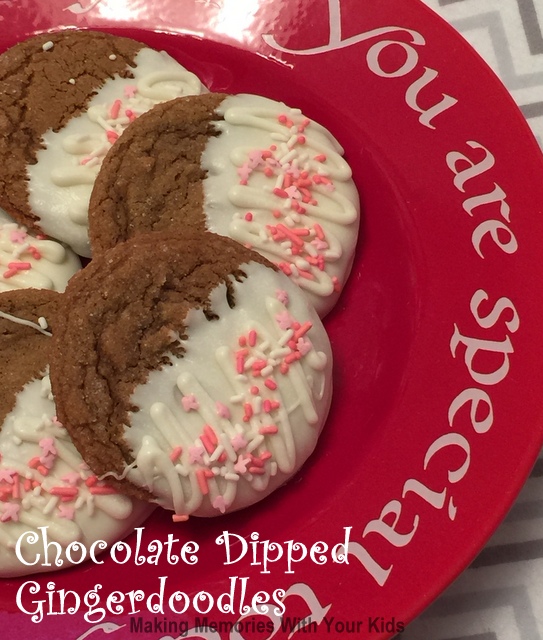 We made these delicious cookies at Christmas tine but I forgot to post about them.  Oops.  They were so good and everyone loved them.  So why not change the sprinkles and make them for Valentine's Day.  Right?  I mean really, any excuse to make cookies!
These cookies are surprisingly delicious.  And by surprisingly I mean, people who say "what kind of cookies are those, because I don't like Gingersnaps?" all have said "oh wow, these are really good."
You can finish them off in a couple of different ways, depending on how much white chocolate you want on them.  You can leave them as is, just rolled in sugar.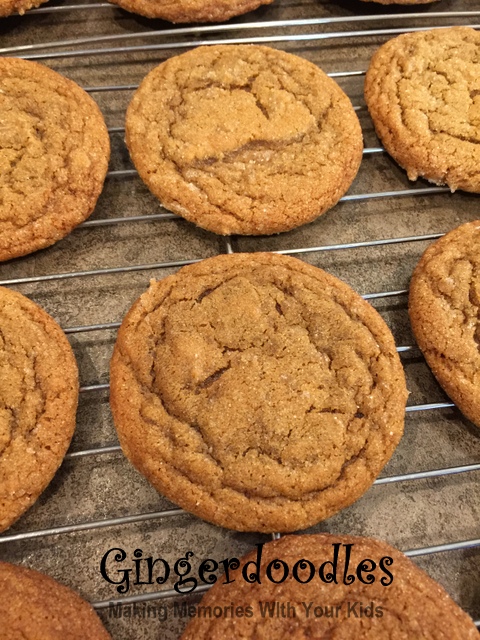 You can drizzle chocolate over them and add some sprinkles.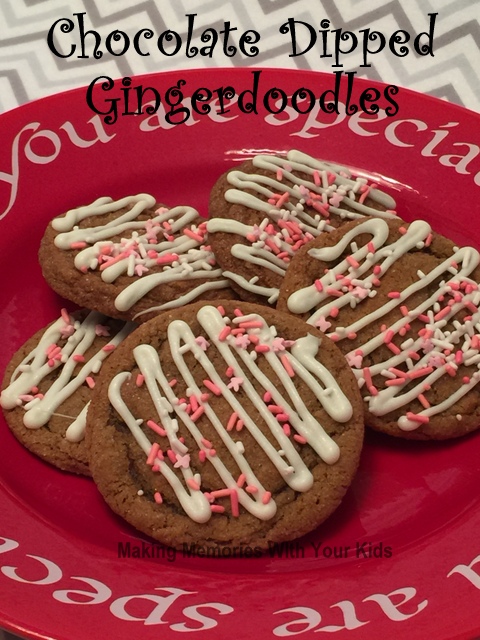 You can dip half of the cookie in white chocolate and add sprinkles or candy hearts.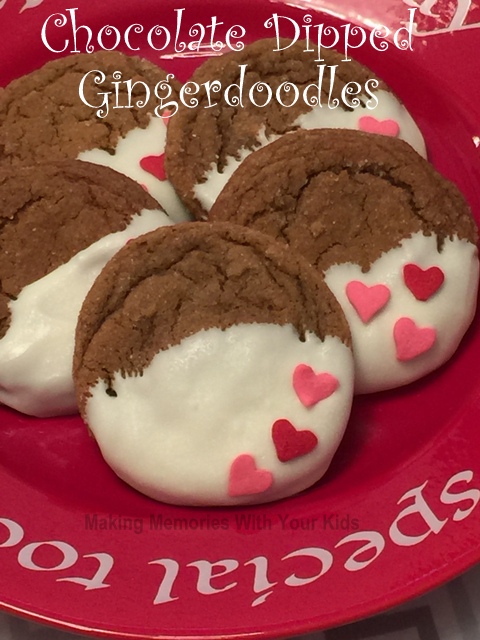 Or, you can dip half of the cookie in chocolate and let it harden, then drizzle some more chocolate on it and add sprinkles.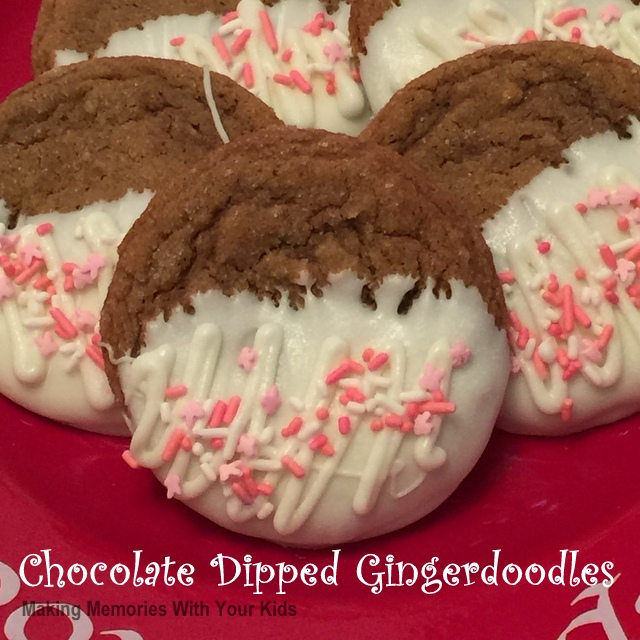 Thank you to I Heart Naptime for this recipe.
White Chocolate Dipped Gingerdoodles
Ingredients
3/4 cup salted butter, softened
1 cup brown sugar
1 large egg
1/4 cup molasses
2 1/4 cups flour
2 teaspoon baking soda
1 teaspoon cinnamon
1 teaspoon ground ginger
1/2 teaspoon ground cloves
1/4 teaspoon salt
1/4 cup granulated sugar (for rolling the cookies)
1 to 2 cups white chocolate melting wafers (for dipping the cookies)
Instructions
Pre-heat the oven to 375°F. Line a baking sheet with parchment paper and set aside.
Combine the butter and sugar in a large bowl. Cream for one minute, or until fluffy. Add in the egg and beat until smooth. Next add in the molasses and beat until well combined. Place the flour, baking soda, cinnamon, ginger, cloves and salt into a sifter (if you don't have a sifter, whisk in a bowl), and then add to the butter mixture. Mix until combined.
Using a medium cookie scoop (or about 1.5 Tablespoons), roll the cookie dough into a ball. Place the granulated sugar into a shallow bowl and then roll the dough into the sugar. Place on the baking sheet, about 2 inches apart.
Bake for 7 to 8 minutes (do not let the edges brown), or until the edges are firm. Allow to cool on the pan for 2 minutes and then transfer to a cooling rack. Allow to cool.
Dip in melted chocolate if desired.
http://makingmemorieswithyourkids.com/2018/02/white-chocolate-dipped-gingerdoodles-2/