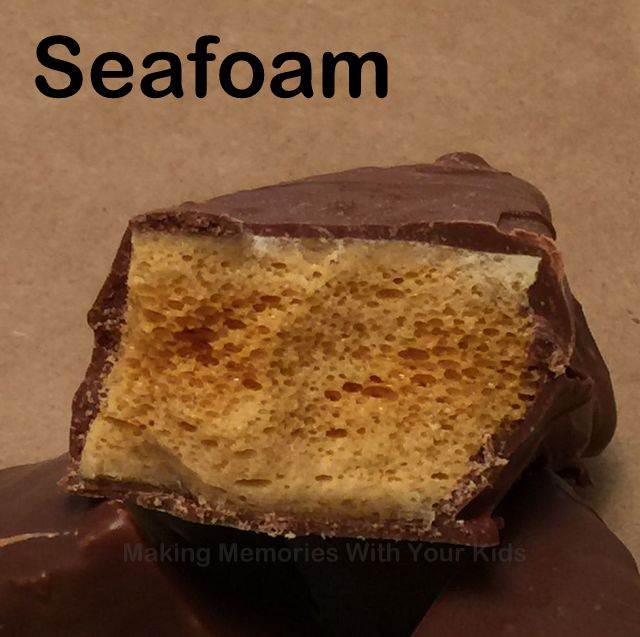 Have you ever heard of Seafoam Candy?  It seems like a beach thing here in Oregon.  Everytime we go to the beach and to the candy store, we buy Seafoam.  It's delicious and crunchy and, if made right, melts in your mouth.
We decided we wanted to give it a try and I'm super glad we did.  It was easy, although a little temperamental.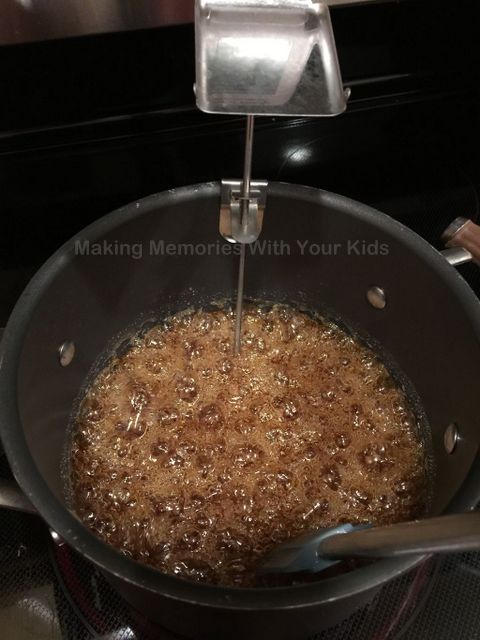 Make sure you have a good candy thermometer!  Making candy is easy but you can't "wing it" when it comes to how hot to cook it.
We made two different batches.  The first batch I poured into a cookie sheet.  It made the seafoam thinner.  My daughter liked it thinner.  She said it was easier to eat since she likes it naked (without chocolate.)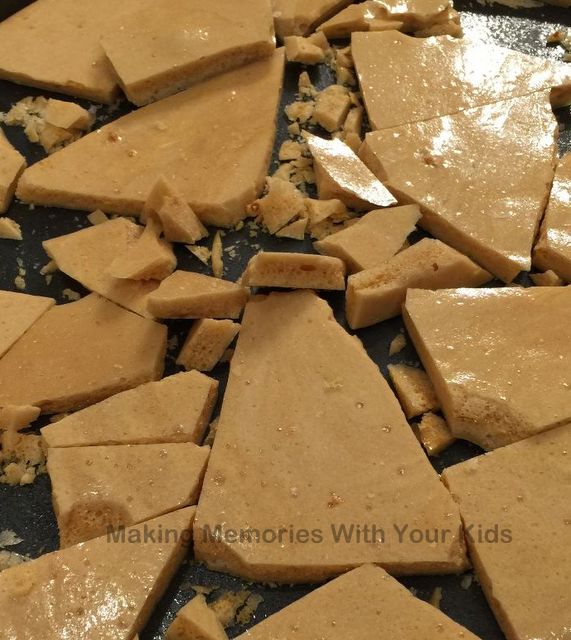 The next batch I poured into a 9×9 pan.  I like it thicker.  The inside is filled with bubbles which makes it light and airy.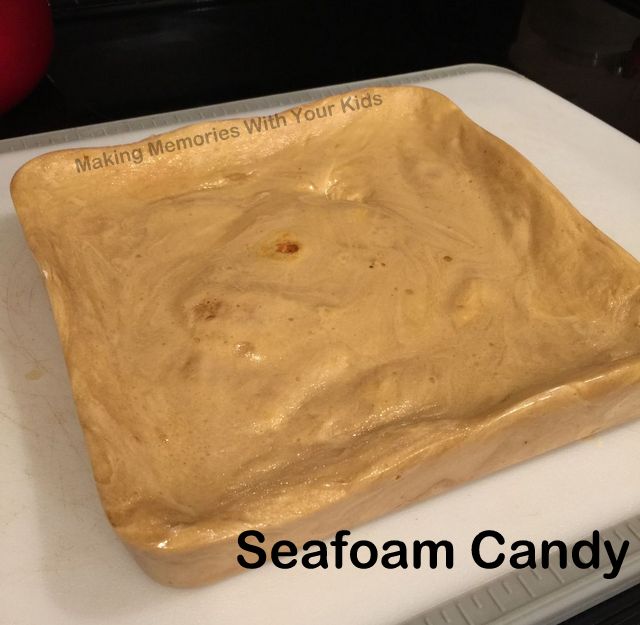 See all the little holes in there?  That's what you want.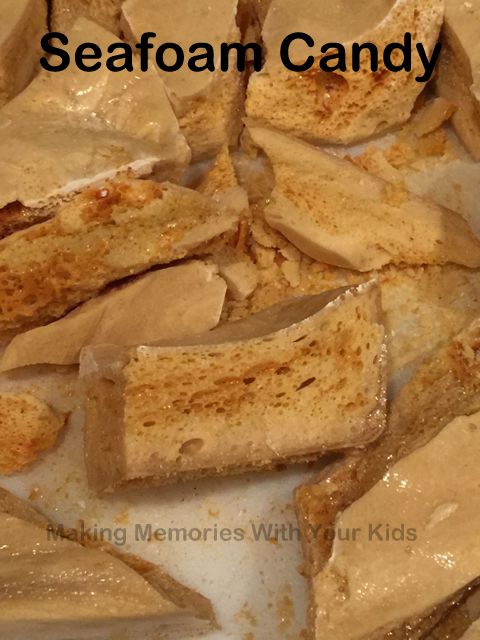 Break it up into pieces and dip it in melted chocolate.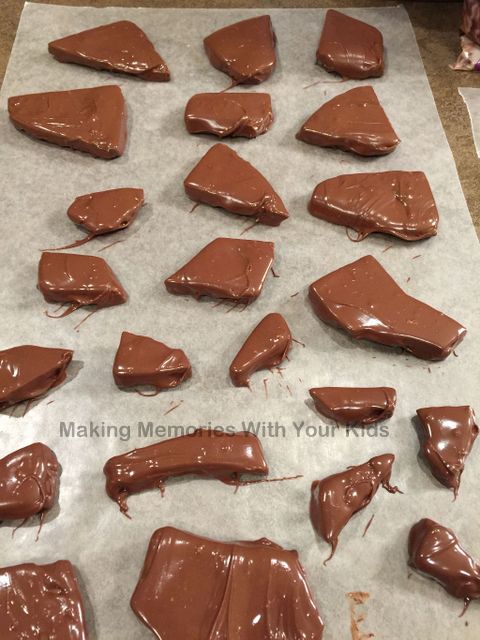 Delicious!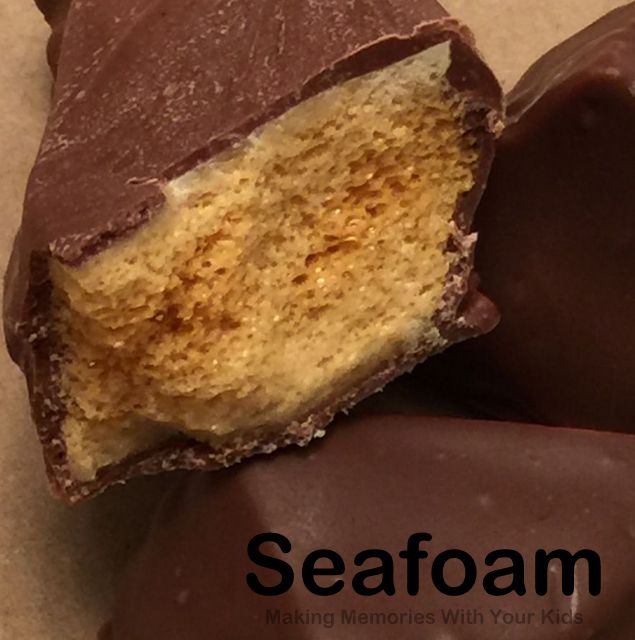 Thank you Crafting In The Rain for this recipe.
Chocolate Dipped Seafoam Candy
Ingredients
1/2 cup brown sugar
1/2 cup white sugar
1 cup light corn syrup
2 tsp baking soda--sifted
1 bag milk chocolate chips (for dipping)
Instructions
Sift the baking soda and set aside.
Spray a 9 x 13 pan with cooking spray. If you want your seafoam to be thick, use a 9 x 9 pan.
Mix sugars and syrup in a heavy bottomed pan. Stir constantly until a candy thermometer reaches 285 degrees.
Remove from the burner and sprinkle in the baking soda. Mix until incorporated but don't overmix. You don't want to pop all the bubbles.
Pour into pan and leave alone. Do not spread out, it'll pop all the bubbles.
When cool, break into pieces and dip into melted chocolate.
Place on waxed paper to cool.
Enjoy!
http://makingmemorieswithyourkids.com/2018/03/chocolate-dipped-seafoam-candy/