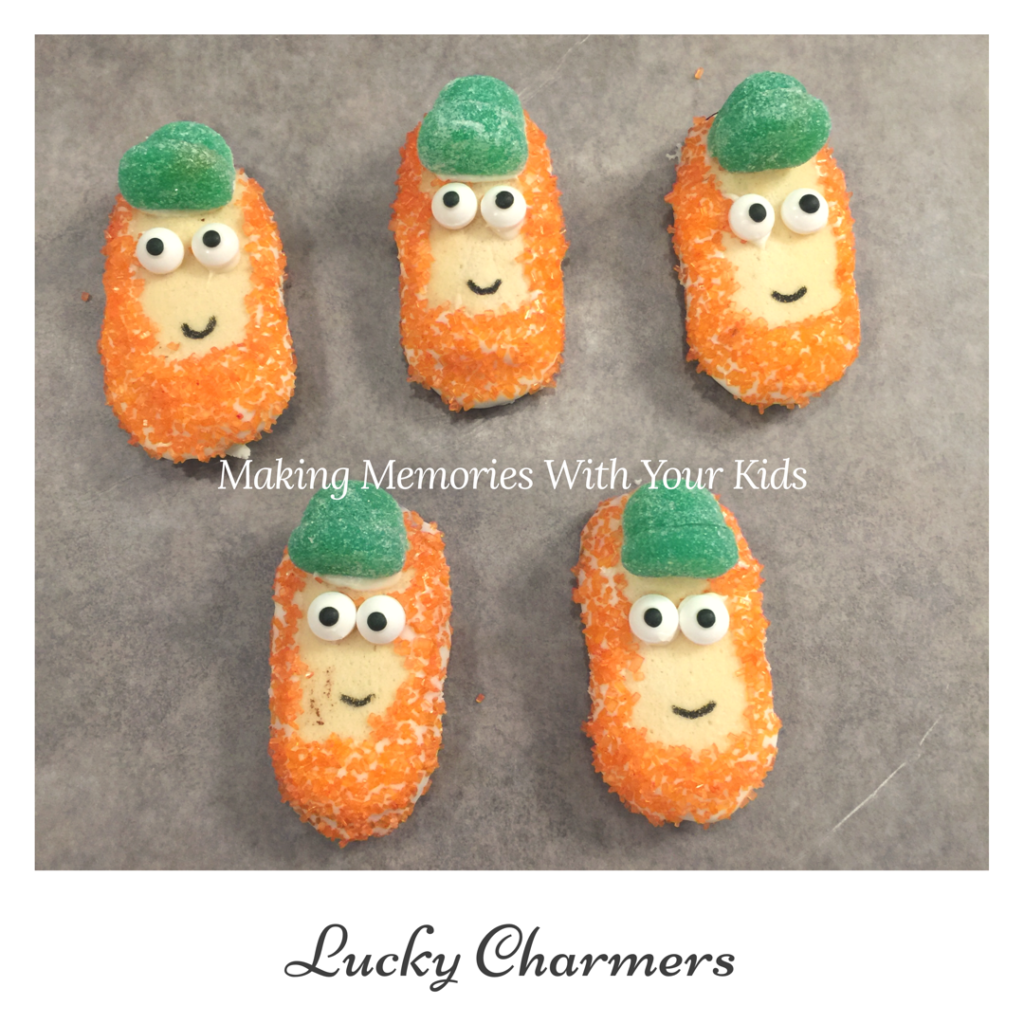 I'm kind of in love with the magazine Family Fun.  For years it's been delivered to my door and I love looking through all the crafts and recipes.  As my kids get older I'm finding most of the crafts are for younger kids, but the recipes?  I don't care how old my kids are.  Fun food is FUN food!
In the February/March issue they had these adorable Lucky Charmer Cookies.  I figured my daughter would love to make these.  Because come on, aren't they cute?!?!
I changed it up just a bit.  I didn't have orange sprinkles so I used orange sanding sugar.  Sprinkles probably would have been better but I didn't feel like driving 35 minutes to the store.  And next time?  I'll use melted white chocolate instead of melted frosting.
Aren't they perfect for St. Patrick's Day?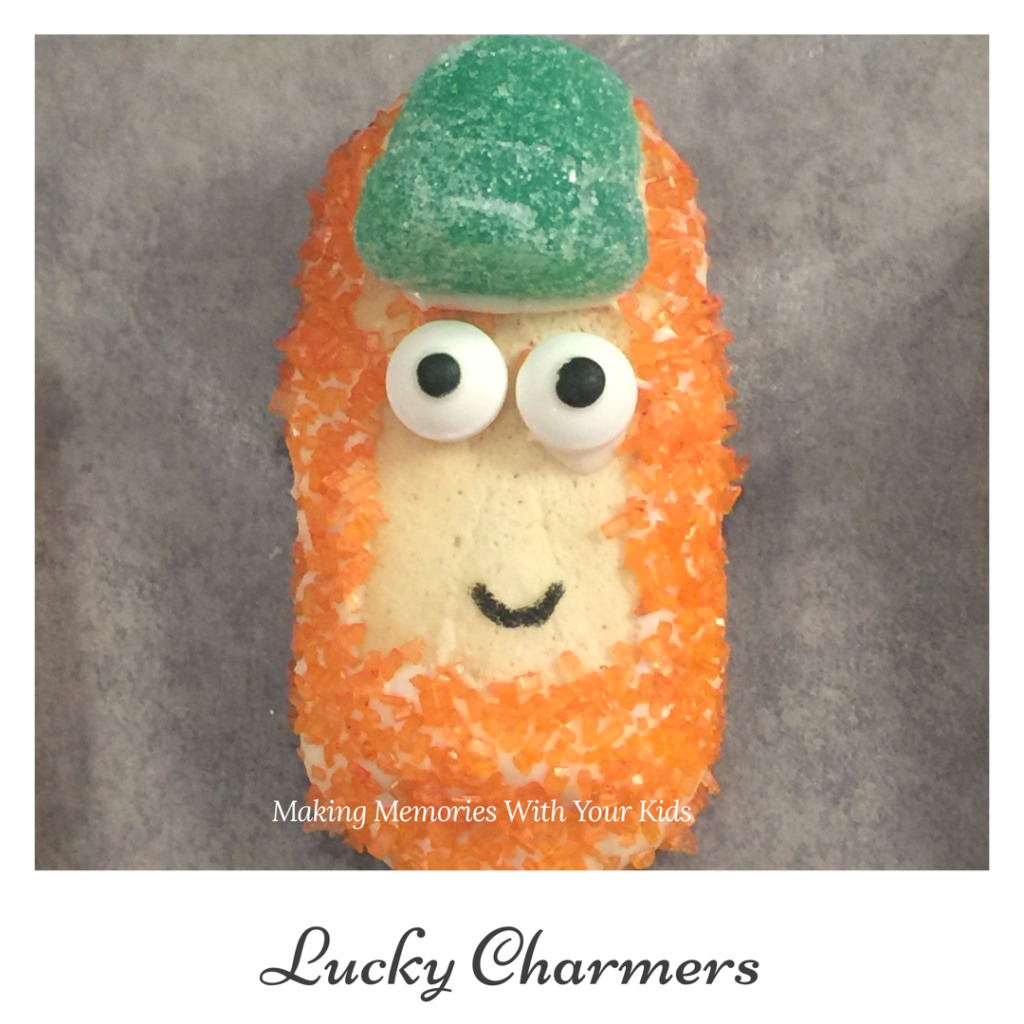 Ingredients
Milano Cookies
White Chocolate Chips
Orange Sprinkles
Candy eyes
Green Gumdrops
Green Fruit Slice
Chocolate Sprinkles
Instructions
Spread a thin layer of melted white chocolate along the edges of the cookie to make the beard. Cover with orange sprinkles.
To make each hat, cut off the bottom of a green gumdrop (this will allow it to stick to the hat's "brim"), then cut in half vertically and stick it onto a green fruit slice.
Use melted white chocolate to attach the hat to the top of each cookie.
Attach candy eyes with white chocolate and a chocolate sprinkle for the smile. (You can also use an edible marker.)
Enjoy!
http://makingmemorieswithyourkids.com/2018/03/lucky-charmers/