School has started so you know what that means… packing school lunches.  Ugh.  That's the worst past of the morning for me.  Well, that and getting up.  But we won't go into that.  We're here to talk about school lunches.  I have figuring out what my kids will eat for lunch.  It's tough!  They don't eat sandwiches.  That narrows down the list a lot.  Thank goodness they love yogurt and fruit!
Even though my kids are getting older I still put a fun little note in their lunch every day.  I have to be careful now, though.  I don't want my 5th grade son to think I'm a dork or get teased by having gushy love notes in his lunch.  I found some that were perfect and wanted to share them all with you.   This is the third post on lunch box notes.  If you missed the other two, you can find them HERE and HERE.
Thanks to the wonderful people who made these lunch box notes!  I surely couldn't do it so I appreciate them putting them out there for everyone else to use.
LUNCH BOX NOTES

FUN LUNCH BOX NOTES

And don't forget about the holidays!
THANKSGIVING & CHRISTMAS LUNCH BOX NOTES

CHRISTMAS JOKES LUNCH BOX NOTES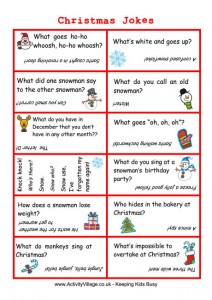 VALENTINE'S DAY LUNCH BOX JOKES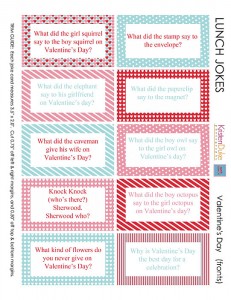 ENJOY!!!