I was a little reluctant to try these brownies for one reason only.  The picture that is all over Pinterest for these is the same picture that I saw when I saw the 37 Calorie Brownies.  Yep.  Same exact picture.  And if you haven't read about our 37 Calorie Brownies yet?  You need to.  Then you'll understand why I was thinking "hmmmm…. should I trust the picture?"
I was so glad I made these!  They were delish!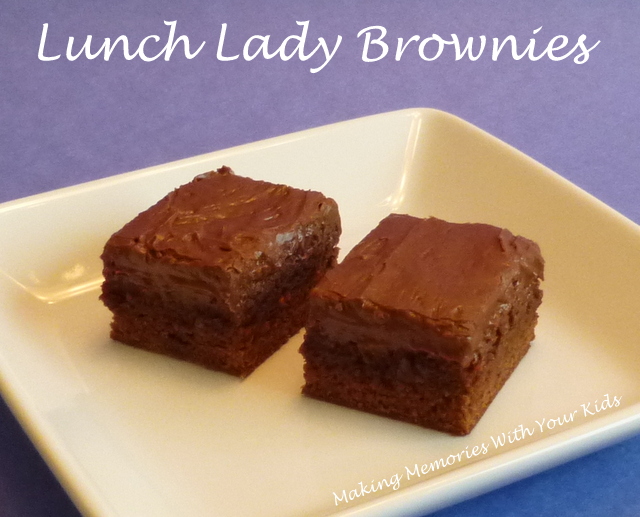 The frosting kind of soaks into the brownies a little making a delicious, moist layer.  Next time I'll not wait the 10 minutes to frost them, though.  I'll do it right out of the oven.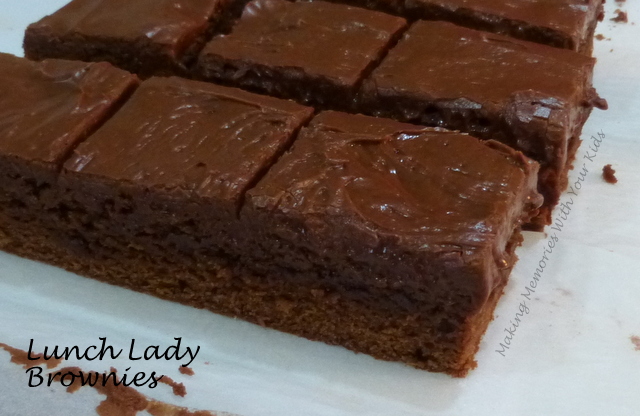 Recipe from: Saltbox House
Ingredients
1 cup of butter
1/2 cup of unsweetened cocoa powder
2 cups of AP flour
2 cups of Sugar
4 Eggs
4 teaspoons of Vanilla

For the Frosting

1/4 cup of softened Butter
1/4 cup of Evaporated canned Milk (regular milk is fine)
1/4 cup of unsweetened Cocoa
3 cups of Powdered Sugar
Dash of Salt
Instructions
Preheat oven to 350 degrees.
Line a 9x13 pan with parchment paper
Cream together butter and cocoa powder. Add flour and sugars, mix well. Add eggs and vanilla and mix until blended. Do not over mix.
Spread into pan. (The batter will be thick so you will need to spread it evenly in the pan.)
Bake for 20 - 30 minutes. Start checking after 20 minutes to make sure you don't over bake.
While brownies are baking, make frosting. Mix all the frosting ingredients together until smooth.
When brownies are done, remove from oven. Let sit for about 10 minutes and then frost warm brownies.
Let sit until cool, then cut into squares.
Enjoy!
http://makingmemorieswithyourkids.com/2014/05/lunch-lady-brownies/
 Do you remember the brownies they used to serve at your school?  These are totally it!  They taste just the same.  What a nostalgia flashback.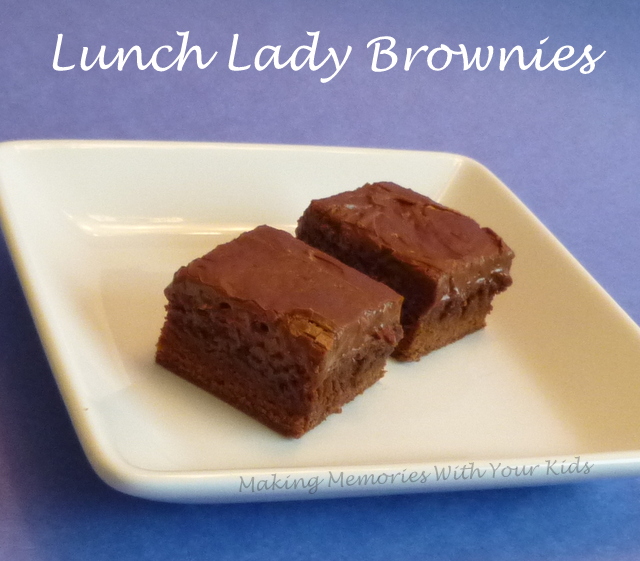 We're linking to the parties found HERE.