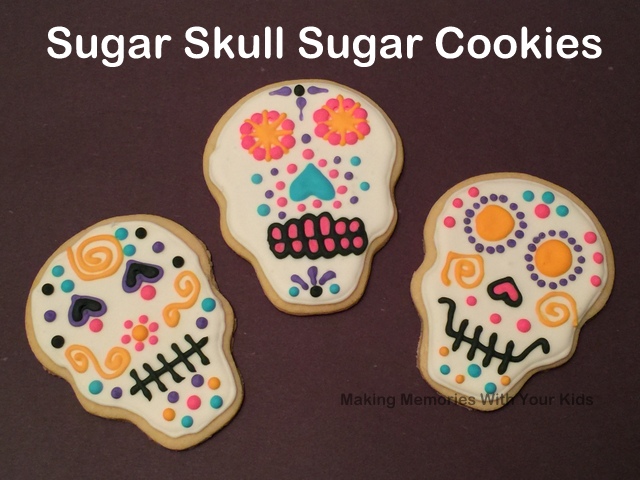 I absolutely love Sugar Skulls!  So when I saw a very cool Sugar Skull cookie cutter I thought "I could do that."  Well, we made them and yes, they taste delicious.  We used our favorite Sugar Cookie Recipe which I can't stop eating.  I wasn't sure on the decorating.  The cookies have the face stamped on them but we kind of like a lot of frosting.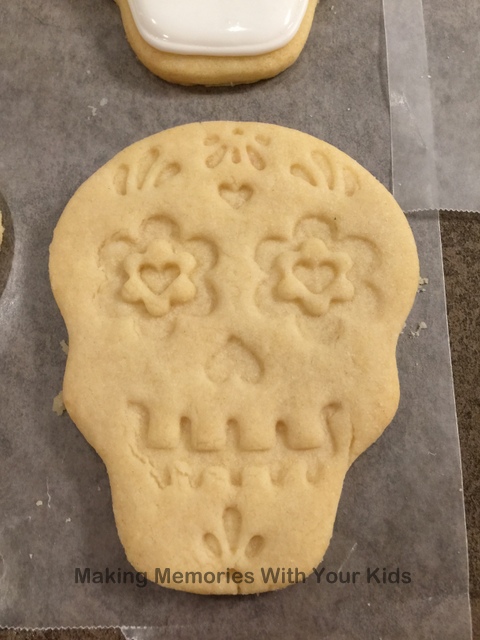 So we covered them in white royal icing and then winged the faces.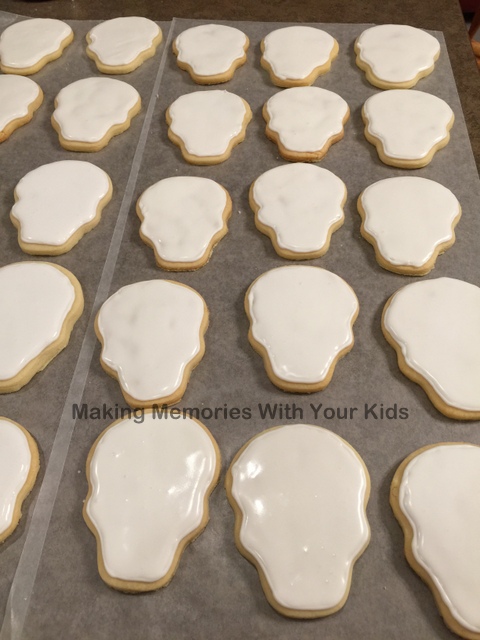 I admit they aren't fantastic but I think they turned out okay.  And my kids loved them.  That's really what matters!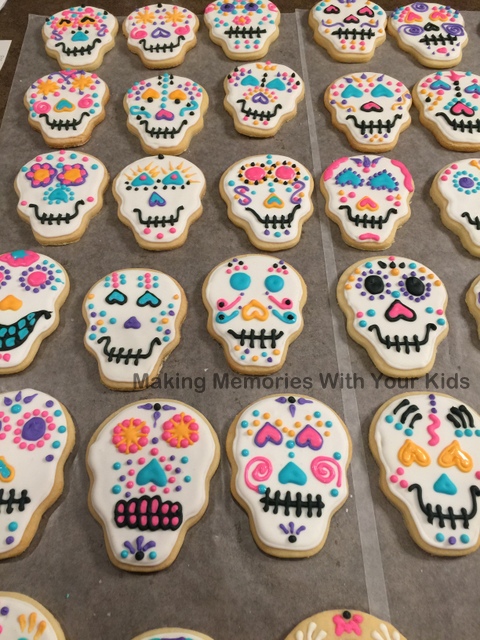 An I'll keep practicing my piping.  Holy smokes!  That's not easy!